Soccer
Good news for Galtier before OL!
Christophe Galtier and OGC Nice welcome Peter Bosz's OL, Sunday at 13h, as part of the 11th day of Ligue 1. On the eve of this meeting, the coach of the Nice club has just received excellent news for his squad.
OGC Nice: Melvin Bard signs his return against OL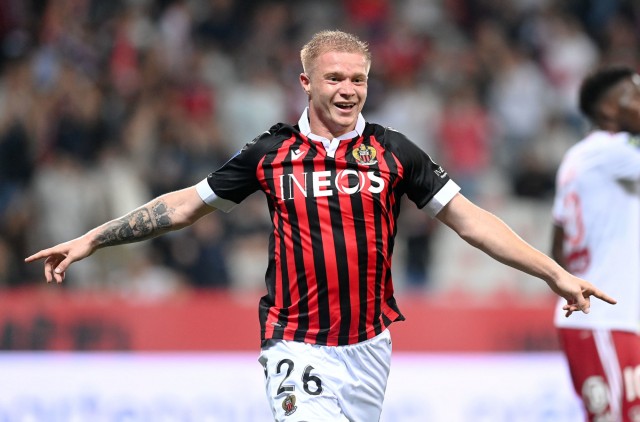 A return to the best of times at OGC Nice. Absent due to a foot injury last Sunday during the defeat against ES Troyes AC (0-1), Melvin Bard will return to the Eaglets on the occasion of the reception of Olympique Lyonnais, Sunday, on behalf of the 11th day of the French Championship. Present in press conference Friday, the coach of the Nice club confirmed the good news for his left side of 20 years.
"Melvin (Bard) trained normally: he is applying to be in the group and to be a starter", said Christopher Galtier. If Melvin Bard makes his return, Galtier does not have all his world since the striker Justin Kluivert and defender Robson Bambu will miss the call at Allianz Riviera against the Gones. The first cited has a lesion to the ischios while the second suffers from a trauma to the ankle, according to the medical point published by the club azuréen.
Christophe Galtier plans change against OL
During his pre-match press conference, Christopher Galtier struggled to hide his discontent after the defeat on the lawn of Troyes. The coach of theIBIS Nice intends to rectify the situation tomorrow against the Lyon team. To achieve this, the Marseille technician intends to make strong choices, including some changes for the reception of OL. Indeed, according to the information collected by Nice Morning, three players are expected to return to the starting xi: Swiss right-back Jordan Lotomba, left-back Melvin Bard and striker Amine Gouiri.
"There will be change on Sunday. Because the players failed. I'm not thinking about the sequence of matches. My choices will be based on what I see. Bard is available to be holder ", announced the former coach of the ASSE.
The probable composition of OGC Nice against OL
Benitez – Lotomba, Todibo, Dante, Bard – Stengs, Rosario, Lemina, Boudaoui – Delort, Gouiri.