News
Giuseppe decided to go to Ukraine to help his country of origin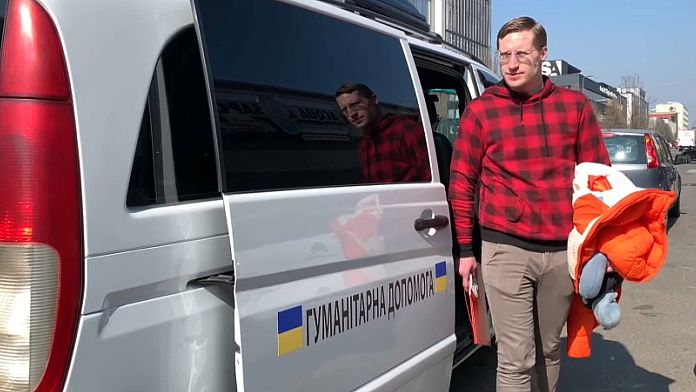 Giuseppe is unable to remember the last time he was in Ukraine. He was only three years old when he left a Donbass region orphanage after the death of both parents.
Since his adoption by a Sicilian family, he lives in Italy and speaks only Italian. But he feels 100% Ukrainian and the idea of ​​one day visiting his country of origin has never left him.
It is in Milan that Giuseppe prepares his return to Ukraine, for the first time in 25 years. A trip very different from the one he had imagined. His country is at war and he is determined to defend it: "I can't sit at home watching television and doing nothing to help my fellow citizens. I know I could be killed because there is war and bombings. But I think it comes from my DNA, from my Ukrainian side".
His passport photo is one of the few and oldest memories of his Ukrainian childhood. Giuseppe applied to become a foreign fighter and he is ready to join the local army. But he could not embark on such a mission without the help of Dorin who since the beginning of the conflict travels between Italy and Ukraine:"Flying people back and forth while bringing essential goods into the country is what I do best. But if they tell me they have to be on the front line, I'll go fight "Many have joined the army, but someone has to provide these goods. People need them. Without food these men would not be able to fight."
Two other women are on the trip. They leave Italy to offer their help. One of them shows pictures of children building barricades in his town. "I am ready to take up arms if necessary", she said_, "I'm not afraid"._
Along the way, Giuseppe often talks about his adoptive parents. Leaving them behind was not an easy choice: "When I said goodbye to my father at the airport, I promised him to come back. I told him: if I don't come back, don't forget that I loved you very much, even if you didn't. you are not my biological parents".
Travelers approach the Ukraine border post. Giuseppe doesn't know what awaits him on the other side. But he is happy to reconnect with his past and offer his help to a country he had to leave too soon.