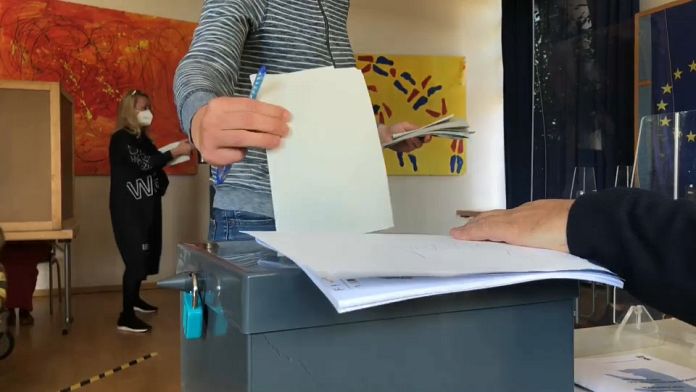 In the"Anne Franck" school in Berlin-Mitte, there are already people, from 8 in the morning, to come and put their report card in the ballot box. Some 60 million voters are due to elect their MEPs and around 40% were still undecided a few days before this crucial vote for Europe's largest economy.
"Personally, says a young woman, I would like to see a greener policy, I hope something will happen about it, I believe it is especially important in big cities, I am excited, the elections are super exciting".
"People should have better housing, add a man. Apartments that can also be paid. Everything should not become more expensive . That's why you're going to vote, to make things better for the next 4 or 5 years."
"I am relatively satisfied, tells us a voter at the exit of the polling station, but I just want politicians to act again in a less radical and aggressive way, but more communicative".
Polls predict a close match between social Democrats and Conservatives, after sixteen years in power of the chancellor. The Bundestag election is already historic, because for the first time since 1949, the outgoing president does not run. Continue like this or change direction ? The identity of who will ultimately lead Germany will only be known in a few weeks, if not months, after lengthy coalition negotiations.