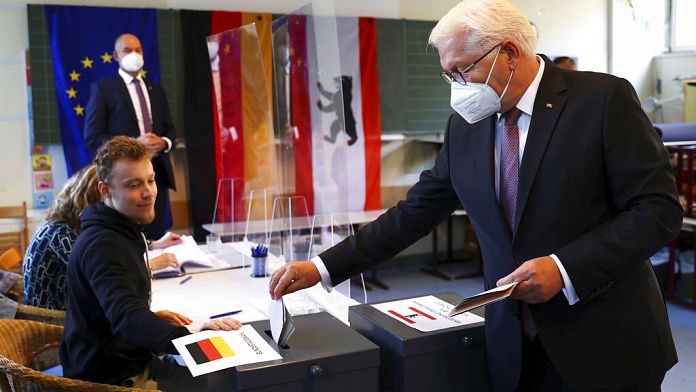 Who will succeed Angela Merkel ? The answer is now in the hands of Germany"s 60.4 million voters called to the polls this Sunday.
They have up to 18 hours to elect their deputies.
Many of these voters, such as Angela Merkel, have chosen to vote by mail and will therefore not go to the polling stations.
The name of the future chancellor, and the composition of his likely majority may not be known as early as Sunday evening and long negotiations will be necessary in the coming months to form the future hitch in power. With the risk of leading to European paralysis until the first quarter of 2022.
Angela Merkel, 67 years of which more than 30 in politics, will remain in command during this period to dispatch current affairs.
Among the contenders vying to succeed him is the Social Democrat and current Finance Minister Olaf Scholz. There is also the heir to Mrs Merkel's camp, the conservative Armin Laschet, and Annalena Baerbock for the Greens.
After a summer of deadly floods in Germany and the alarming finding of the latest report of the Intergovernmental Panel on Climate Change (IPCC) that "concludes, in its report published on August 9, 2021, that the climate is changing around the world and faster than expected", what will be the consequences for these elections ? Answer in a few hours.
The only certainty is the departure of Angela Merkel after 16 years in power.