News
Germany cannot do without Russian gas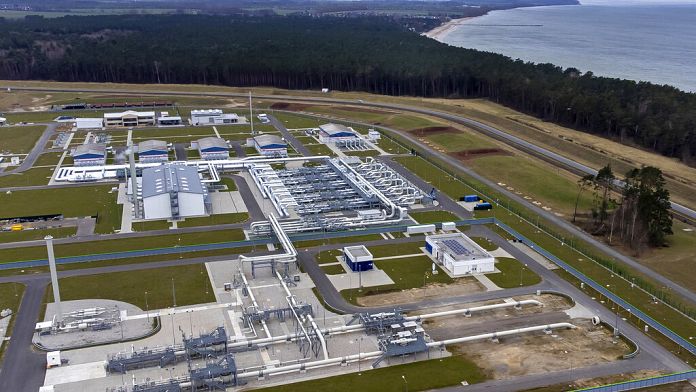 Around 10,000 Ukrainians have been arriving daily at Berlin Central Station for the past few days. Many Germans come to the aid of these refugees and associations coordinate food donations or housing proposals. However, many criticize Germany's double face: alongside this generosity, it continues to buy large quantities of gas from Russia.
The Ukrainians living in the country are revolted, like Maxim Gyrych, spokesperson for the Vitsche organization: "there is anger about this, in many ways, because it is known that Russian military equipment is financed through the gas trade". He calls for radical measures from the German government, in particular the immediate end of imports of Russian hydrocarbons. Chancellor Olaf Scholz and the European Union are committed to a longer term: they would like to do without Russian oil and gas by 2027.
About half of German homes use gas for heating… and half of that gas comes from Russia. The emblematic Nordstream 2 gas pipeline project, whose operation is suspended, was to facilitate its delivery.
The war in Ukraine has not upset the situation for the moment, believes Tobias Federic, founder of the consultancy firm Energy Brainpool. He believes that the end of Russian gas would be problematic for Germany in the medium term: "If we immediately stop imports to Germany, it wouldn't matter right away, because we are at the end of winter. About two-thirds of our natural gas needs are in the winter, because it's mostly used for heating. But we would have a problem next winter, because we couldn't fill our stocks."
Opposition to the Russian invasion of Ukraine is however strong in Germany… in Berlin, the headquarters of the large gas company Gazprom, majority-owned by the state, was vandalized.