[ad_1]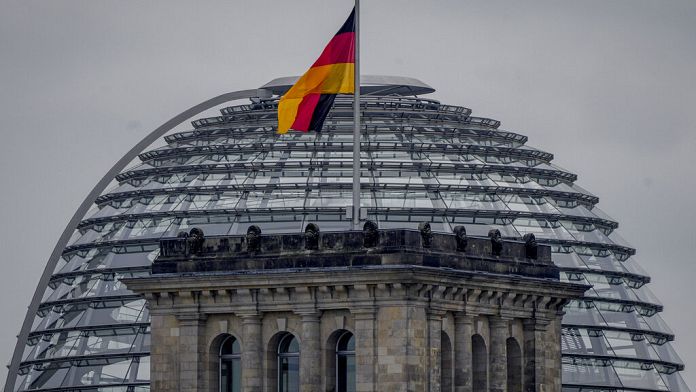 The four largest German parties held a series of bilateral meetings on Sunday to deepen their respective positions before deciding on the next steps in the formation of a government.
The stakes are high for Europe"s largest economy, which has a bitter memory of previous coalition negotiations in 2017, which had lasted for months and caused a paralysis of the European Union.
The SPD of Olaf Scholz, in pole position to try to form the next hitch to power after his short victory, met alternately with the liberals of the FDP and the Greens, the two chancellor-making parties.
Mr Scholz's goal is clear: to succeed Angela Merkel as chancellor, at the head of a coalition"tricolor"with these two formations.
– "Poker game" –
"It is clear in all the polls that people do not want the CDU-CSU to be part of the next government", had summed up Saturday the new strongman of German social democracy in the weekly Der Spiegel, which presents him on the front page as the likely future chancellor.
But the conservative union CDU-CSU, although passed for the first time since 1949 under the 30% mark, has not said its last word and intends to do everything to try to keep the chancellorship.
The Christian Democrats of the unpopular Armin Laschet therefore held talks with the liberals on Sunday, before meeting the "Grünen" Tuesday.
All the ingredients are together for a gigantic"poker game", according to Spiegel, in order to compose the future hitch at the controls of the country.
However, public opinion seems to have clearly decided in favour of the SPD and its leader, the current Finance minister of the grand coalition government.
Almost six out of ten Germans (59%) want a coalition"tricolor"between SPD, Greens and FDP, against 24% who would prefer a coalition led by the conservatives, according to a poll for the public channel ZDF.
[ad_2]

Source link