News
Germany: a local victory for Olaf Scholz's SPD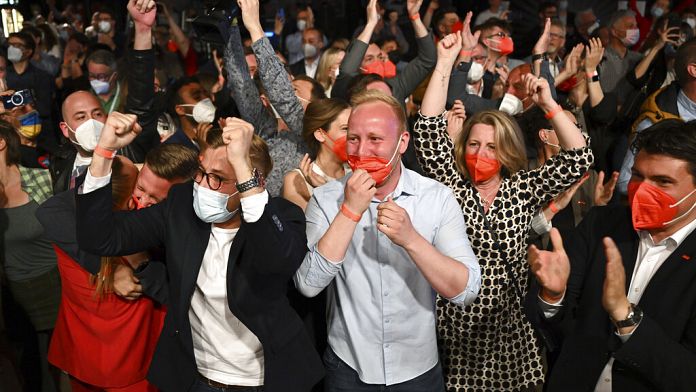 SPD activists let their joy burst on Sunday after their party's victory in the Land of Saarland.
A victory that reinforces Chancellor Scholz
The Social Democratic party won with 43% of the vote against 27% for the Christian Democrats of the CDU who had nevertheless ruled this border region of France for more than 20 years.
This election, the first since the legislative elections in September, was a test for the government coalition led by Olaf Scholz. The latter, regularly criticized for his lack of leadership, is reinforced by this electoral success.
To win in Saarland, Germany's smallest state, the SPD was able to count on the popularity of its regional leader, Anke Rehlinger, a lawyer and shot put champion.
The CDU in crisis
The joy of the SPD activists contrasted with the disappointment of the Christian Democrats. The CDU has been looking for a new breath since the departure of Angela Merkel after sixteen years of reign. The new leader of the party, the very conservative Friedrich Merz, has so far struggled to federate.