News
German economy: Europe's engine is idling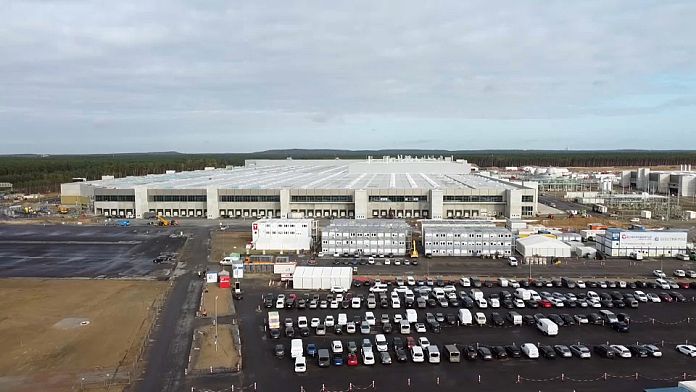 The "Grünheide" car plant is the newest in Germany. Located near Berlin, this sprawling production site is owned by Tesla. The American manufacturer hopes to launch the manufacture of its model Y there soon.
But the company is likely to face the problems that already hit German companies hard. Disrupted global supply chains are slowing production. Details of the head of international trade at the German Chamber of Commerce :
"The problem is serious. Eight out of ten companies across all sectors report being affected. And what is particularly problematic is that almost 50% of all companies say that because of bottlenecks in the delivery of important materials: raw materials, industrial products, they had to refuse contracts or slow down production", explains Volker Treier.
The problem is of course global. But Germany's economy is particularly vulnerable to the situation.
"The German economy is internationally connected like no other national economy of similar size. Our exports account for about 50% of gross national product. In Japan, for example, it is not even 20%. So of course, in a situation like this, it makes us vulnerable" says Volker Treier.
Recovery slower than expected
The German economy is considered one of the main drivers of Europe. Many hoped that this engine would move up a gear, in the wake of the lifting of restrictions related to the pandemic. But difficulties in the supply chain have stalled the process.
"Delivery bottlenecks are a problem for recovery. We are in the recovery phase, but it is much slower than it could have been", confirms Volker Treier.
If the situation worsens over the winter, the slowdown in the recovery will coincide with a political change in Berlin. "Industrial production and exports are extremely important for the German economy. And if supply chains remain disrupted, it could threaten the entire economy. And this is happening when a new government is to be installed very soon " concludes our Berlin correspondent Jona Källgren.
Source link