The president of the Girondins de Bordeaux, Gérard Lopez aims to bring Jackson Porozo from Boavista during the winter transfer window. But another opportunity presents itself to him.
Bordeaux Transfer Window: Porozo, next recruit of Gérard Lopez ?
The Girondins of Bordeaux lived a very eventful summer transfer window with the purchase of the club by Gérard Lopez. The new strongman of the Girondins has activated to strengthen his new team this summer. The manager has relied on his connection with Boavista, a club he owns, to bring in new recruits. Ricardo Mangas and Alberth Elis joined the Aquitaine club from Boavista. And another player from the Portuguese club was close to signing in Bordeaux.
Arrived at Haillan last August, Jackson Porozo was close to committing to the Girondins of Bordeaux in the form of a loan. But this deal eventually stalled due to the false start of Hwang Ui-jo, who was supposed to free up a place of extra-community. Yet the transfer of Jackson Porozo to the FCGB would only be handed over part. The Bordeaux president would wait for the next winter transfer window in order to recruit him.
An already rejected offer for Jackson Porozo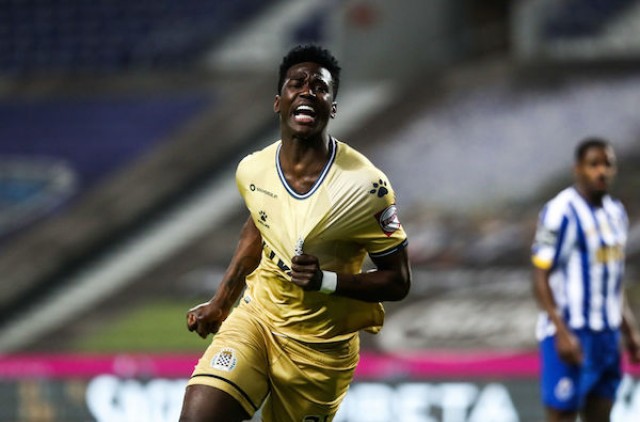 In the meantime, Jackson Porozo continues his adventure in Boavista in Portugal. His solid performances in central defence have caught the eye of several foreign clubs. The Tigers in Mexico have even tried to chip the central defender by formulating an offer to the tune of 3,5 million euros for his transfer. A proposal quickly declined by the technical director of Boavista, Joao Pedro Sousa.
"Because of his quality, but above all because of his potential, it is perfectly natural and normal that offers come, but Porozo is and will remain a Boavista player. We all know that one day he will reach another level and play for big clubs ", confided the manager of the Portuguese club in remarks reported by the specialized site Girondins4ever. The Bordeaux formation therefore always remains in the race to offer itself Jackson Porozo this winter.