News
Georgia suffers from Western sanctions against Moscow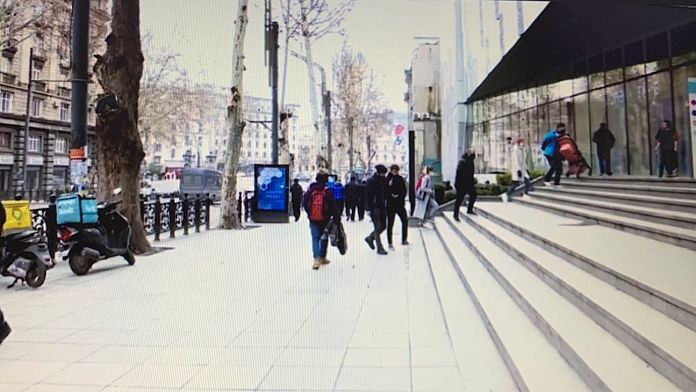 In Georgia, Western sanctions against Moscow affect thousands of citizens.
Many Georgians receive financial assistance from relatives who have immigrated to Russia.
But the new financial restrictions against Moscow have made these transfers of money from Moscow much more complicated.
Obstructed payments
For the Georgian, Sofia Gvaramia, the end of the month is now difficult.
_"My relatives in Moscow used to send me money every month. The transfer and the withdrawal were easy. The money was credited to an account via an application. Then I withdrew it at the ATM ." _says Sofia Gvaramia.
_"_Now they can only send me Russian rubles. And it makes no sense because the rate is very low. The dollar rose very quickly in Russia. Some banks in Georgia have even suspended this service."
13% of Georgia's GDP
These payments amount to up to 13% of Georgia's GDP. In 2021, Russia is the top country sending money there, according to World Bank data. Italy and the United States follow.
Today, economists want to be reassuring: these transfers will be reduced but will not completely cease.
"The reduction in money transfers may pose problems for some citizens and banks may also be partially affected." explains Alexander Dzneladze, President of the Banking Association of Georgia. "But the institutions are not threatened" he says.
A vulnerable economy
Already damaged by the pandemic, the Georgian economy is particularly vulnerable. A sign of its extreme dependence on its Russian neighbour, Tbilisi has decided not to sanction Moscow.
Even if the country chose its camp by applying for membership of the European Union.