[ad_1]

To face PSG, Sunday (13h), the Stade Rennais will not be able to count on two players from his squad, during the 9th matchday of Ligue 1. Despite everything, Bruno Genesio was confident during the pre-match press conference on Saturday.
Stade Rennais: Genesio, "we are capable of having character"
Bruno Genesio was in a press conference to discuss the match of Stade Rennais against PSG, at Roazhon Park. The coach of the Breton club showed confidence, especially thanks to the victory of his team over Vitesse Arnhem (2-1) in the Europa League Conference in the Netherlands. "There are always things exploited, they have shown that they are able to defend, this is a counter team, you have to be focused, something can always happen with this kind of team. On a match anything is possible for us," he said.
"It shows that we are able to have character, it is progress, in the state of mind we have found the smile these last games. It's never easy to win away from home," said the coach CFRS, before announcing the color on his group against the Parisians. "No big changes tomorrow against Paris Saint-Germain," he announced.
The plan of the coach of the SRFC against the Parisians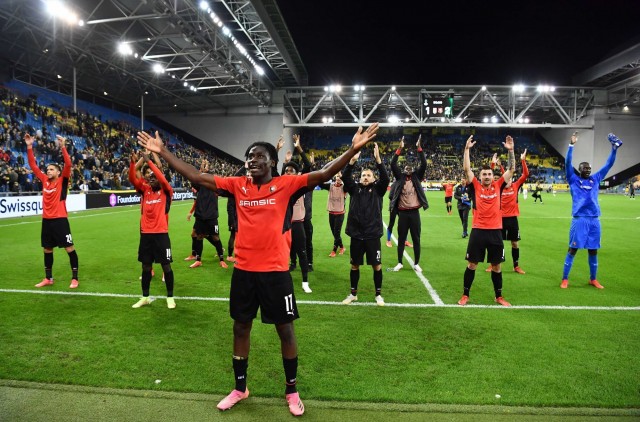 In any case, the successor of Julien Stephan is not afraid of the Parisian giant and its stars: Lionel Messi, Kylian Mbappé or Neymar. Quite the contrary, he has a plan to counter Mauricio Pochettino's team. "Against this kind of team, you have to believe in us, put them in trouble, they also decide the fate of the game. We will have to play our game and a bit of success, we already did last year," he said.
Note that Stade Rennais will be without Jérémy Gélin and Jérémy Doku. Absent against Vitesse Arnhem, they are injured and still unavailable. Just like Lovro Majer hit the hip. On the other hand, Bruno Genesio will be able to count on the rookie Kamaldeen Sulemana, scorer Thursday against the Dutch and passed in press conference following the Rennes coach.


[ad_2]

Source link