News
G7 leaders ready to impose new sanctions on Moscow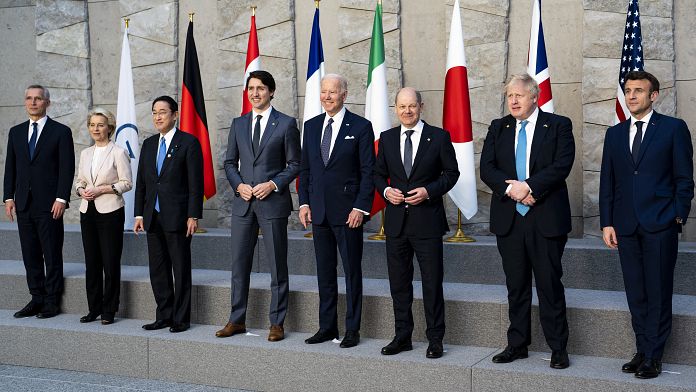 Westerners are toughening their stance against Moscow in response to the invasion of Ukraine. Meeting in Brussels, the leaders of the G7 affirmed their solidarity with Kyiv and said they were ready to take new sanctions against Moscow if necessary.
Injoint statement, G7 leaders pledged to strengthen their cooperation so that the measures already taken against Russia are truly effective. They also said they were ready to take new sanctions against Moscow.
Nearly 400 individuals and companies sanctioned
A step that Washington has already taken. This Thursday, the White House announced anew round of sanctions against 328 deputies of the Duma and the institution itself as well as 48 "large public companies" in the defense sector.
The sanctions thus target in particular Tactical Missiles Corporation JSC (KTRV), a Russian defense conglomerate belonging to the State and whose armament is currently deployed in Russia, indicated the Treasury in a separate press release.
Among the personalities, figure Guerman Gref, boss of the first Russian bank Sberbank and "adviser to Putin since the 1990s", according to the White House.
Billionaire Gennady Timchenko, his companies Volga Group and Transoil, as well as members of his family, are also affected, and his yacht, the Lena, is blocked.
Also sanctioned are 17 members of the board of directors of the bank Sovcombank.
New British sanctions
A few hours earlier, the British government had followed the same line.
He added 65 companies and individuals on its sanction list, targeting Russia's largest private bank, among others.
"No grievances against the Russian population"
In their statement, the G7 leaders say they are working hard to hold Vladimir Putin and his supporters to account for the invasion of Ukraine.
They also send a message to the Russian population: they have no grievances against them.