News
G7 countries call for not agreeing to pay for Russian gas in rubles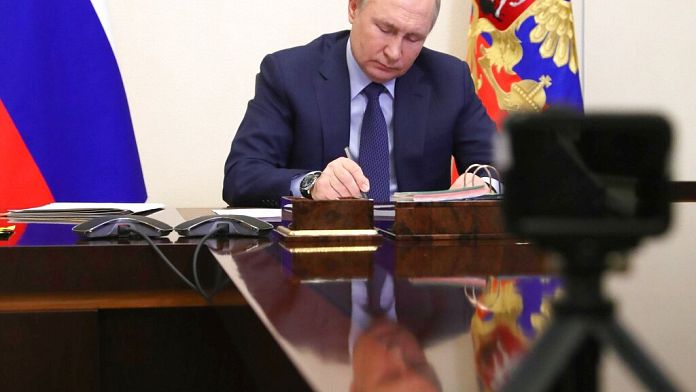 Demanding payment for gas in rubles shows Vladimir Putin's "back to the wall", according to the G7 countries. Last week the Russian president announced that his country will no longer accept payments in dollars or euros for gas deliveries to the EU.
"All G-7 ministers were in full agreement that this would be a unilateral and clear breach of existing contracts, said Robert Habeck, Minister of Economy and Climate. The contracts concluded are valid and that the companies must remain faithful to their contracts. Payment in rubles is not acceptable and we will urge the companies concerned not to follow President Putin's request."
Russia now accounts for 45% of European gas imports. Germany, Finland, Hungary and the Czech Republic are the most dependent.
Kremin spokesman Dmitry Peskov replied that Russia will not provide gas for free, before adding:"It is hardly possible and reasonable to engage in pan-European philanthropy in our situation. The procurement process is very complicated. It is not like in a store: you buy and pay at the checkout."
For the moment, Russian hydrocarbons have been spared sanctions. On the other hand, Russia was cut off from the world financial system and the assets of the Russian Central Bank paralyzed, causing a collapse of the ruble.