News
G20 at Afghanistan's bedside: EU pledges billion euros to help Afghan people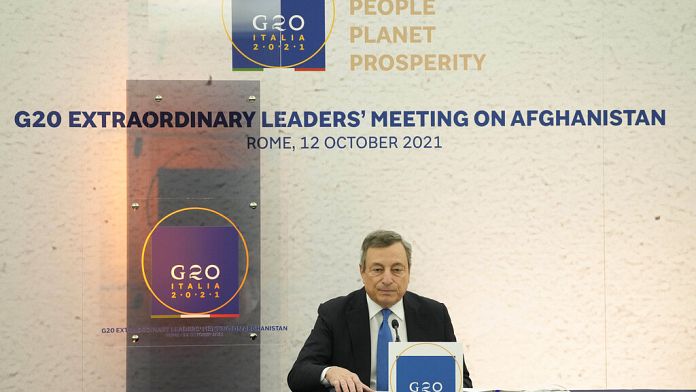 As Afghanistan sinks into a serious economic and humanitarian crisis, the Taliban"met in Qatar with a delegation from the European Union and the United States with a view to enlisting the support of the international community.
The humanitarian emergency
The informal meeting took place on the sidelines of a special G20 summit in Italy on the Afghan crisis. The fate of the Afghan population is a source of serious concern, as Italian Prime Minister Mario Draghi and President of the G20 said :
"The current humanitarian emergency in Afghanistan is extremely serious. UN representatives speak of a real humanitarian catastrophe."
EU to provide 1 billion euros to Afghan people
Brussels has committed to providing one billion euros in humanitarian aid for the Afghan people as winter approaches.
"We must prevent the economic collapse of Afghanistan.In the event of a collapse of the financial system, payments could no longer be made. It would then become very difficult to provide humanitarian assistance.", Mario Draghi continued.
The sensitive issue of women's rights
Direct talks in Doha between representatives of the Taliban, the EU and the US on Tuesday were facilitated by Qatar, which has long hosted a political office of the Taliban.
In addition to the economic crisis, delegations were to address the sensitive issue of women's rights. The meeting was in no way a recognition of the Taliban government, Brussels insists.
Source link