News
Fuels: prices at the pump have soared by 24% in one year in Europe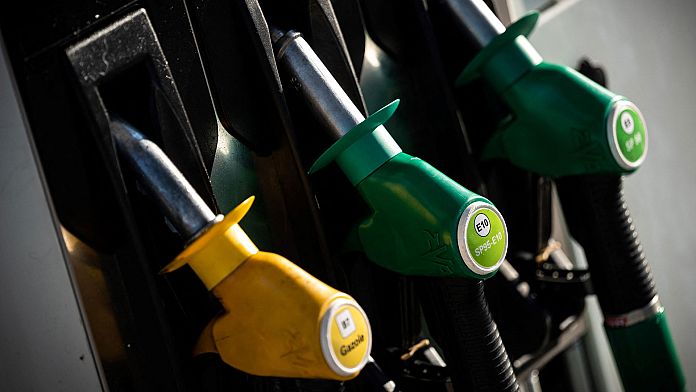 You've probably noticed it when you're filling up your car's gas tank. Prices at the pump have seriously increased. In many European countries, prices have even reached historic highs fueled by rising crude prices.
In France, the liter of diesel reached 1.6854 euros on average, according to weekly figures from the Ministry of Ecological Transition arrested on Friday. This is 1.50 cents more than the previous week. This fuel had never been so expensive in this country.
Passenger cars running on this fuel today represent 57% of the French vehicle fleet. But if diesel has long been acclaimed by the French, it is falling out of favor, representing only 17% of new vehicle registrations in December 2021, according to the Committee of French Automobile Manufacturers.
This upward trend in diesel is not limited to France, it is observed in all the countries of the European Union and well beyond, such as in the United States.
The "psychological" threshold of 2 euros per liter of diesel was even crossed in Sweden. The discontent of users is mounting. The Facebook group"Bränsleupproret", or "the revolt of fuels" in French, has thus become one of the most popular in this country which has implemented one of the most restrictive legislation on the Old Continent to achieve its CO2 emission reduction objectives. If sales of electric cars have indeed doubled in one year, many Swedes are calling for a relaxation of this legislation.
Same observation for the unleaded, prices are also soaring in Europe. In France, a liter of super SP95 was worth on average, at the beginning of February, 1.7654 euros, an increase of 1.90 cents compared to the previous week.
As with diesel, two euros for a liter have also been exceeded in one country, Netherlands. But Denmark, Finland, Greece, Italy and Sweden are also close.
Between December 2020 and January 2022, fuel prices increased by 24%, on average, in the European Union. For diesel, the increase was greatest in Germany, with more than 32% increase, followed by Luxembourg, also more than 32%, and Sweden with almost 31%. For SP95, the increase was most marked in Luxembourg (almost 30%).
In recent weeks, prices at the pump have steadily increased in the wake of oil prices. The barrel of Brent, for example, exceeded 90 dollars. This phenomenon is fueled by geopolitical tensions and the still limited supply from the major oil-producing countries.
Concretely, for the French motorist having a diesel car with a 50-litre tank, this translates into a full tank which amounts to €82 in January 2022, i.e. practically €20 more than what he paid in December 2020 (63 .05€).
Faced with this situation, French retail groups, such as Leclerc, have set up special operations, perhaps out of opportunism, where gasoline is sold at "cost price". The energy giant TotalEnergies has pledged to offer a discount at the pump in its stations in rural areas.
By way of comparison, fuels had not reached such levels in France in October 2018, when the "Yellow Vests" movement had already broken out due to the price of gasoline. For the French government, this new surge in fuel prices does not bode well, as the first round of the presidential election is announced on 10th April next.