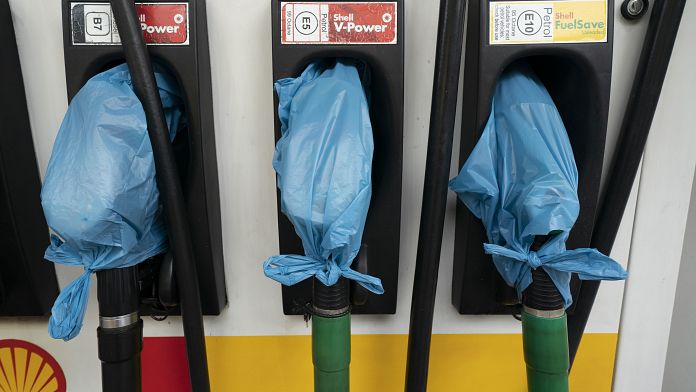 The famous British phlegm to the test of the long queues outside the petrol stations". In London, traffic is affected. At issue is a shortage of fuels linked to a lack of truck drivers to transport it. The situation has been going on for several days. First stations were forced to close and the fear of missing pushed more and more motorists to refuel.
Some ended up really dry."My car is parked 4 km away. I called the gas stations all morning, no one answered", says this Londoner.
This tail began to form when a tanker truck was seen filling the pumps, announcing the reopening of this station. The news spread causing chaos.
"We've been stuck here for an hour, we've only done 100 meters", says this motorist.
"It's clogged everywhere, We're literally stuck, we're wasting our time, it's a nightmare", testifies this other driver.
The authorities and motorist associations nevertheless believe that the crisis will resolve itself. "A few shortages at a small number of gas stations caused a big story, panic buying began over the weekend, and then stations across the country ran out of fuel. Retailers are already getting deliveries and I think within a few days the fuel will be available. Many have bought outside of their usual routine, so they will not need any more for a while"says Simon Williams of the Royal Automobile Club.
The lack of truck drivers has been going on for several months because of the pandemic and Brexit combined. In search of a solution, London has resolved to amend its post-Brexit immigration policy. The government has granted more than 10,000 three-month work visas to fill the shortage of truckers. But many doubt that this is enough.
"The government, industrialists and motorist associations believe that the crisis will subside when people stop these panic purchases. And some warn that the shortage of truck drivers, which is partly to blame, will have much more unpleasant consequences when winter comes"concludes our correspondent Tadhg Enright.