News
From Kiev to Donetsk, mixed reactions after Vladimir Putin's announcements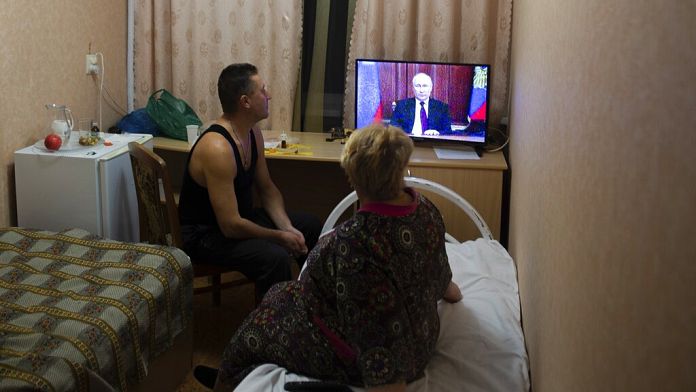 In Kiev, residents were in shock after Vladimir Putin's decision to recognize the independence of the breakaway republics in eastern Ukraine, where the master of the Kremlin asked Russian troops to carry out a peacekeeping mission there Peace.
In Kiev, the depression
"I am very shocked because I have a lot of family members who live in eastern Ukraine"underlines Artem, 22 years old. "I myself am originally from Donetsk. This is my eighth year in Kyiv and I have not experienced such frightening news since my arrival here."
"I don't think badly of the Russians, and I understand them perfectly – they too don't want this war", adds a young man_,_ in the streets of the Ukrainian capital.
Cries of joy in Donetsk
Another atmosphere in Donetsk, in eastern Ukraine, where residents celebrated President Putin's announcement with cries of joy while waving Russian flags.
"This moment will be remembered, that's what I'm going to tell my kids. It's hard to explain all the emotions I'm feeling. I'm happy, I'm happy."
"It's indescribable, these are unforgettable emotions. We have suffered this situation for eight years, and finally, we are the People's Republic of Donetsk."