News
From diesel to electric, the engine giant Stellantis begins its transformation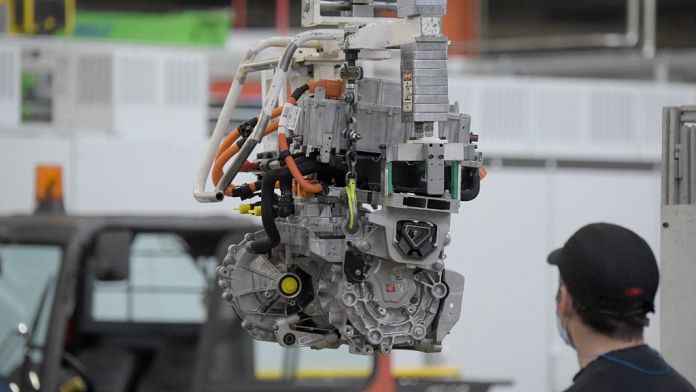 Difficult at first glance to tell the difference, yet it is a small revolution that is underway. World number one in the manufacture of diesel engines, the Stellantis factory in Trémery in Moselle is in the process of moving towards electricity.
A natural evolution, as this fuel is no longer popular with drivers. In December 2021, more electric than diesel cars were sold in Europe. Stellantis therefore had to adapt at high speed.
"It's a line that had been planned for 120,000 engines a year, which has already been modified to be able to make more engines. Next to it, behind, you have its little sister who has just been born and who will have great potential. more importantly. It's still being developed. To tell you that in fact, we've gone electric, we're going there and we're not going to stop."explains Stanislas Kohout, electrical production line manager.
For some workers who have spent their entire career on this site, it was also necessary to adapt. New working methods, new know-how, in the context of an industry which for years has been relocating, electricity seems however the only solution for the future to maintain employment in Moselle.
"I don't think it's worrying because there's demand. At some point you'll have to open lines to be able to keep up with customer demand, because I think at the end of the day , we're all going to end up electric"prophesies Yosra Idir, one of the employees.
But faced with competition, particularly from Asia, is ensuring the production of electric vehicles in France really possible? For Bernard Jullien, an economist specializing in the automotive industry, this could prove to be a lasting solution.
"It is a major reversal compared to what the French automotive industry has been"he analyzes. "It helps to cultivate hopes. It's linked to the fact that an electric vehicle is a little lighter in terms of labor, because assembly is simpler. It's linked to the fact that we needs to put in batteries, and like batteries, it's relatively heavy, if they're made close to the assembly site, it makes sense." (…) "Since the batteries are still very energy-consuming, and therefore very carbon-emitting, the fact that we have a nuclear fleet that continues to operate, that also helps. There are therefore a certain number of arguments that militate for this kind of coupling between electrification and relocation".
Still, the manufacture of electric vehicles does not require the same number of arms. According to the firm AlixPartners, by 2030, approximately 52,000 jobs related to conventional engines could disappear, offset by only 20,000 job creations.