News
French presidential election: the candidates who hope to influence the debate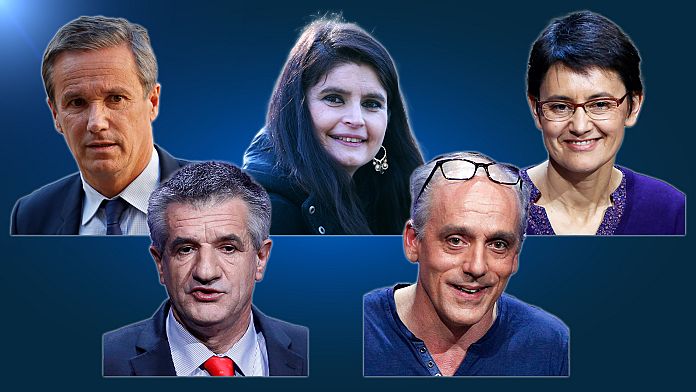 In less than a month and a half, the French will be called to the polls to designate their President of the Republic. And there are many candidates for the supreme position. Alongside the main favorites, a host of candidates who, failing to believe in victory, hope to influence the political debate.
Some are regulars at the polls, such as Nicolas Dupont-Aignant who is participating in his third presidential campaign. Coming from the Traditional Right Party, this sovereignist and Eurosceptic is at the head of the party "Debout la France" which he founded. He poses as a candidate for freedom and democracy. Among its priorities: restore order, relocate production and rebuild public services
Another candidate, another face well known to the French, John Lassalle. The deputies of the Pyrénées-Atlantiques are competing for the second time at the Élysée. He presents himself as the defender of rurality, of agriculture, of a profound France threatened by an economic model which, according to him, is breaking society. "Resist" is the name of his party. He intends to rebuild institutions, rethink the health system or rethink education and defends a sovereign France in Europe and in the world.
She is running for the third time in the presidential election: Nathalie Arthaud, representative of Lutte Ouvrière, the far-left Trotskyist formation. She intends to fight relentlessly against capitalist society, multinationals, the ultra-rich, responsible, according to her, for social injustice and growing inequalities. She poses as a defender of workers and the oppressed, especially migrants.
Also on the far left, Philippe Poutou, a worker, trade unionist, spearhead of the NPA, the New Anti-Capitalist Party. He is also a candidate for the third time at the Élysée. Its slogan: "Our lives are worth more than their profits". Its target also: employers, CAC40 companies and corruption that is detrimental to citizens and employees. Philippe Poutou calls for wage increases, the reduction of working hours and the end of precariousness.
At last, Helene Thouy, candidate of the Animalist Party who is presenting herself for the first time at the Élysée, intends to put the animal cause at the heart of the debates. She wants to ban the practice of hunting after several accidents or even put an end to intensive farming and reduce animal products in food. During the last European elections, the Animalist Party created a surprise by obtaining more than 2% of the vote. She hopes to repeat the feat.
To appear in the first round of the presidential election, the candidates will have to obtain the necessary 500 sponsorships from local elected officials, which Jean Lassalle and Nathalie Arthaud obtained. The others only have about ten days to do so.