News
French presidential election: Emmanuel Macron's balance sheet now at the heart of the debate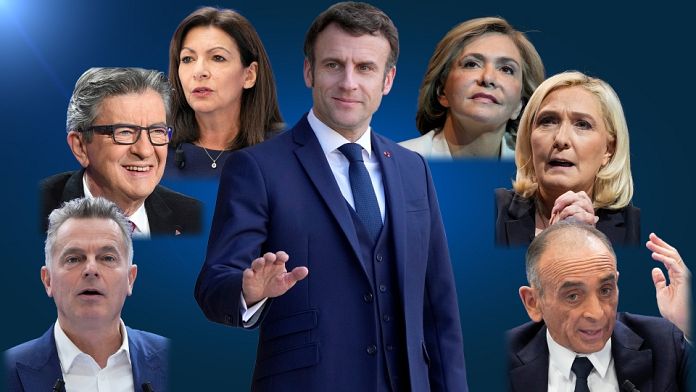 Candidates for the presidential election in France hastened to react to the announcement of Emmanuel Macron's candidacy by first attacking the head of state's record.
Valérie Pécresse (The Republicans)
For Valérie Pécresse, leader of the Les Républicains party, "the policy pursued over the past five years has damaged France" evoking a "quinquennium of lost illusions (…) Emmanuel Macron "must be accountable"insists the representative of the right.
Anne Hidalgo (Socialist Party)
For her part, Anne Hidalgo, leader of the Socialist Party, denounces a late candidacy. For the mayor of Paris, "President Macron has been serving candidate Macron for months". And rejoice that "the democratic debate, project against project, will finally be able to take place."
Eric Zemmour (Party "Reconquest")
Another reaction, that of Eric Zemmour, the far-right polemicist, torpedoes the economic record of Emmanuel Macron at the Élysée, accusing him of having _"accelerated the downgrading of the French and left the country in a state never known in its history (…)
_
Jean-Luc Mélenchon (Popular Union)
Candidate for the third time in the election, Jean-Mélenchon, leader of the radical left, has denounced in recent days the position of Emmanuel Macron and the Europeans in the Russian-Ukrainian conflict regretting that "the European Union has decided to supply the armaments necessary for a war."
Marine Le Pen (National Rally)
Marine Le Pen is ironic about the choice of Emmanuel Macron to announce his candidacy in the regional press. "This shows that he intends to stay back from this election, from this campaign", underlines the leader of the National Rally, who had reached the second round of the presidential election five years ago.
Fabien Roussel (Communist Party)
Fabien Roussel, of the Communist Party, also hopes to turn the Macron page to allow, he says to the "French to reconnect with happy days"denouncing the "bills that blaze, salaries and pensions that stagnate." Its target: social inequalities.
Nicolas Dupont-Aignan (Stand Up France)
Nicolas Dupont-Aignan, the sovereignist candidate of the Debout de la France party, calls on the French not to let themselves "fooled by Emmanuel Macron's bombastic and hollow letter."
Jean Lassalle (Let's Resist!)
Jean Lassalle, representative of rurality, of deep France, leader of a party called "Résistons" points to him a "very angry" in France (…)
Nathalie Artaud (Worker Struggle)
(..) Just like Nathalie Arthaud, leader of "Lutte Ouvrière", candidate for the Elysée for the third time and who denounces the results "overwhelming" of the outgoing president.
See you in a little over a month, on April 10, for the first round of the presidential election and on April 24 for the second round and the final verdict of the polls.