News
French presidential election: Anne-Hidalgo, the "social-democratic and ecological" path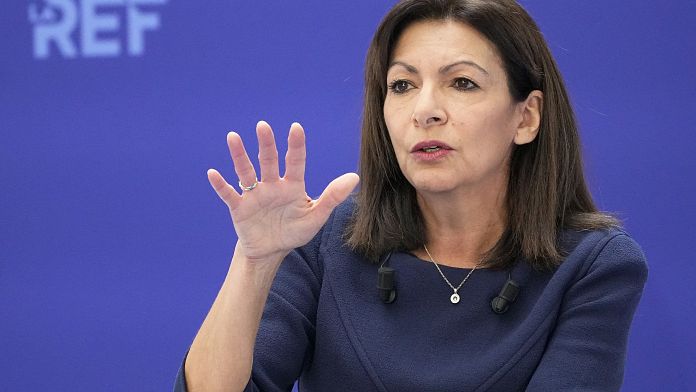 On January 8, Anne Hidalgo, socialist candidate in the presidential election in France, visited the tomb of François Mitterrand, the first socialist president in the history of the Fifth Republic.
Lost in the polls
Behind this meditation, traditional and symbolic, the hope for Anne Hidalgo to relaunch a campaign which is struggling to seduce voters.
But less than 50 days before the first round of the presidential election, nothing has changed for the current mayor of Paris, credited with 1% to 3% of voting intentions in the polls. A shipwreck confirmed by its recent fifth place in Popular Primarythis citizens' initiative aimed at unifying the left which it had not recognized like most of its rivals, Jean-Luc Mélenchon or Yannick Jadot.
An alternative to Macron and the far right
On the program side, Anne Hidalgo focuses above all on social issues, ecology and democracy. Among its proposals, it intends to "repair" a school and a public hospital in tatters, combine social and ecological policies or even get out of nuclear power by 2050, without calling into question national sovereignty in energy matters.
Anne Hidalgo presents herself as the alternative to the liberalism of Emmanuel Macron and the far right:
"First of all, I really describe myself as a left-wing, social-democratic and environmentalist candidate (…) I think that if we want an alternation in our country to either a liberal right or a conservative right, it's that is to say a right of Macron or a right of Pécresse, or an extreme right like Zemmour or like Le Pen, the only possible alternative for a government of the left is to go through this social democracy that I carry. "
Imitate the German or Portuguese Social Democrats
Anne Hildalgo hopes to silence the polls which have often been wrong in recent years. It also draws its confidence from its European social-democratic neighbours, who are in power in Germany, Portugal and Spain.