News
French fruit growers fight frost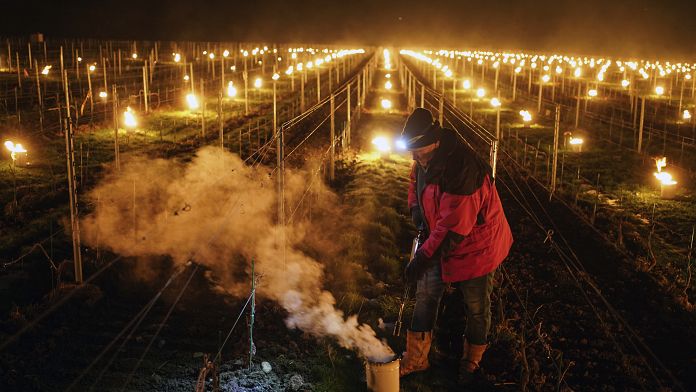 According to Météo France, the night from Sunday to Monday was the coldest in April since 1947 in the country! 90% of the territory was affected by frost, with the lowest temperatures recorded in Champagne (-9 degrees Celsius).
Maurice Andral, a fruit producer from Tarn-et-Garonne, in the South West, lit fires in the middle of his orchards overnight. He has already lost 1000 tonnes of his crop to frost last year and is determined to fight to save his fruit.
In Vienne, in the West, the arborist uses another technique: he sprinkled his trees all night. The water that freezes on the branches and fruits maintains a temperature of zero degrees, which prevents the plants from freezing.
It is still too early to measure the extent of the damage, producers must wait until the end of the frost episode to take stock. But French Prime Minister Jean Castex has already announced an emergency fund for the most affected regions.
According to Météo France, this should be the last cold night for the coming weeks.