[ad_1]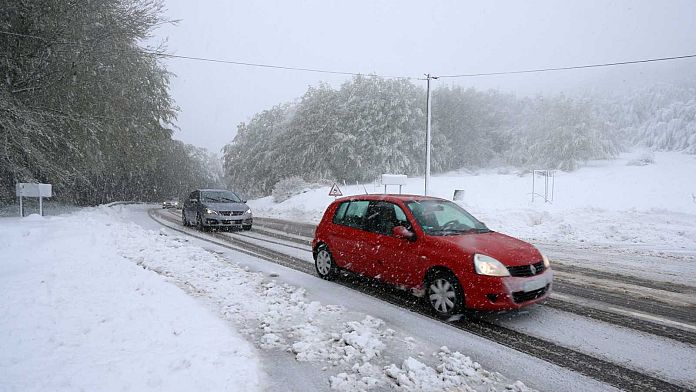 Winter is approaching and you"re looking for the best plan for your next mountain vacation. If your choice falls on a winter sports resort in France, be careful, because from November 1, there will be change on the roads of the Hexagon. Indeed, from this date, safety equipment, such as winter tires or chains, will be mandatory in mountainous regions of the country.
In fact, 48 departments are involved by this new measure… which is applied differently depending on the territories. Explanations.
Mentioned for several years, this measure comes into force this winter in the French mountain ranges, the Alps, the Massif Central, the Jura, the Pyrenees and Corsica. The scope of its application is determined by the prefect of the departments concerned, according to the decree that sets the regulations. Depending on the situation, the obligation of snow tires or chains concerns a department as a whole, as in Savoie or Haute-Savoie, or a list of municipalities defined by a prefectural decree. In addition, in some departments, such equipment may also be mandatory on traffic routes.
In fact, how will this be implemented?
All four-wheeled vehicles (and more) are affected by this new measure whose objective, according to the authorities, is to "enhance user safety by reducing the specific risks associated with driving on snowy or icy roads" and "avoid blocking situations in mountainous areas, when un-equipped vehicles find themselves across lanes, unable to disengage, immobilizing an entire axis of traffic".
Concretely, during a winter period included between November 1st and March 31st every year, cars and other trucks must be equipped with winter tires or, at your choice, drivers must have in their vehicle removable anti-slip devices, such as chains or socks.
Regarding tires, will be allowed those specifically identified as "winter" or "snow" (according to 3PMSF standard), where the "alpine symbol" representing a flake surrounded by three mountain peaks is affixed to the flank. Be careful, if the so-called "four seasons" tires, without the Alpine marker, are also allowed this year, they will no longer be allowed from November 1, 2024.
All vehicles, circulating in the areas where this obligation will be in force, are affected, both residents and those passing through.
This regulation therefore does not require all motorists to equip themselves with four snow tires, the cost of which can easily reach 1, 000 euros. This investment will probably affect more the "locals" who are used to moving in the areas concerned. Be careful, because on the ground, many car centers have reported higher demand than usual.
Holidaymakers going to the ski resorts will prefer the purchase of chains or socks, available between less than € 100 for the most basic and more than € 300 for the advanced. As a reminder, these devices must be mounted only on the wheels driving the vehicle (front wheels for traction and rear for propulsion).
New signs will quickly be put in place by the authorities to warn motorists that they are entering an area where it is mandatory to drive in winter with these equipment defined by this new regulation.
This winter on the roads, any breach of this new regulation will not be subject to sanctions. Indeed, the ministry of the Interior indicates that information and pedagogy operations will be set up to accompany this device during the winter season 2021/2022. But from next year, no more tolerance, violators will risk sanctions that have not yet been determined by the authorities. A future decree should be issued in this direction.
And elsewhere in Europe?
Winter tires are mandatory in many countries but according to variable geometry regulations. On the other hand, these regulations concern all road users, whether they are nationals or passing tourists.
In some countries, it is mandatory to equip your vehicle with winter tires during a period defined by the authorities, as in the Czech Republic from November 1 to March 31.
In other countries, always in a given period, snow tires are mandatory in winter road conditions, when the pavements are snowy or covered with ice. For example, in Austria, from November 1 to April 15, this lack of equipment can lead to fines of up to 5 000 €, when the lives of other road users have been endangered.
Legislation may also vary depending on the territories of a given country, as in the case of the new French regulation. Thus, it is mandatory to equip your vehicle in northern Italy, in the province of South Tyrol or on many motorways, also in the north, when conditions deteriorate. The police are empowered to issue tickets for lack of equipment, depending on the case, ranging from 42 to 345 €.
Finally, chains may be mandatory on certain axes depending on the signage in force in European countries. There, too, as in Germany, motorists face penalties for non-compliance.
[ad_2]

Source link