News
France: the extension of the sanitary pass until 31 July endorsed by the government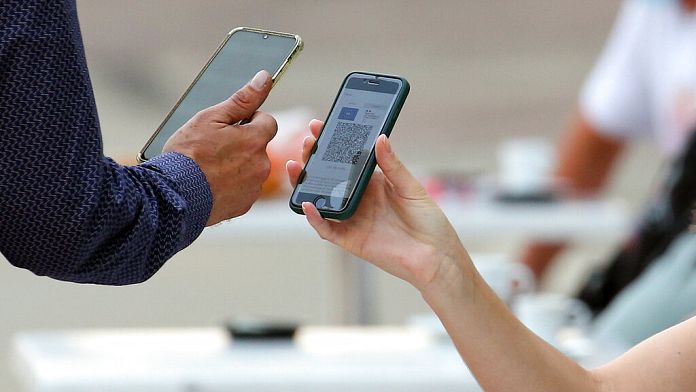 The sanitary pass in France should be extended until July 31″. Its extension was approved this Wednesday in the Council of Ministers before its consideration next week by the National Assembly.
Prolongation, a no-brainer for Paris
A highly controversial measure in the fight against COVID, the health pass was due to expire on November 15. Its extension with the approach of winter was a matter of course for the government, despite a favorable epidemic context.
"This epidemic has taught us never to rule anything out of principle, stressed Gabriel Attal, the government spokesman. We accept our refusal of a sanitary disarmament that would be more than hasty in the face of an epidemic that has surprised us so many times and which, above all, is not over. This text is the guarantee of our responsiveness in the event of an epidemic resumption, without it we could find ourselves disarmed in the face of a contagious variant and have to wait a month of parliamentary debates before being able to respond to it, no one would accept it."
The text toughens penalties for fraud
Entered into force last July, the sanitary pass is mandatory for guests of bars, restaurants, cinemas, for cultural, sports and leisure activities. Mandatory also often for travel or for workers in the health sector.
The text, adopted by the Council of ministers, toughens penalties for fraud: up to five years in prison and a fine of 75,000 euros. It also makes possible a return of the state of health emergency by decree "if the health situation were to worsen abruptly".
A favorable epidemic context
Today, the epidemic curve in France is at its lowest with less than 5,000 infections and about thirty additional deaths each day on average recorded over the last seven days. Hospitals continue to empty, but 6,600 people are still hospitalized and more than 1,000 patients are in intensive care.
Vaccination of frail people still insufficient
The national vaccination rate is over 75 per cent. An insufficient figure still according to the government which notes that more than 2 million elderly people or with comorbidity have still not received their two doses.
The vaccination rate, particularly among those over 80, no longer seems to be changing, regrets the Ministry of Health, which has made vaccination of this age group its priority.
With a highly contagious Delta variant and the coming winter, the epidemic situation can very quickly "get carried away", experts warn, with the risk that hospitals will quickly be overwhelmed. Today, the vast majority of patients in intensive care are not vaccinated against Covid-19.
Source link