[ad_1]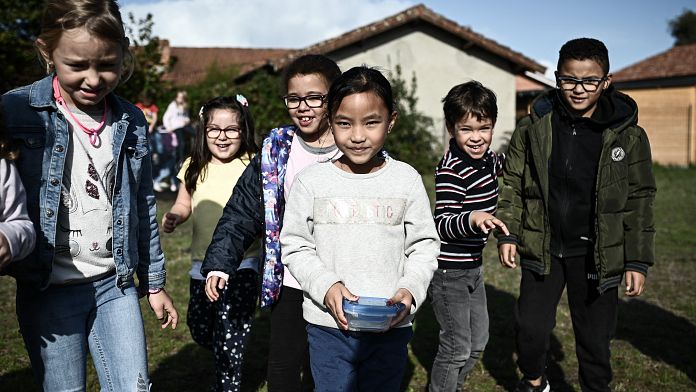 In one part of France, schoolchildren have finally been able to remove their masks. Since this Monday, it is no longer mandatory for primary school students in the areas least affected by Covid-19, in other words in 47 departments where the incidence rate has fallen below the threshold of 50 cases per 100,000 inhabitants,
Teachers still have to keep it. But for young and old, the relief is there.
"With the mask it was more complicated to breathe,"Arthur testifies,"and it was complicated to understand people, it blocked the voice a little and suddenly we misunderstood each other sometimes."
"It's fun" enthuses Marine Drillien, a teacher in a school in Dinan, Brittany. "We used to see them in the yard without a mask, but there in class it's a plus. And it feels good to see them smiling. You can see they're happy. It takes a hell of a lot out of them," she said.
Parents also appreciate this sign of a return to normal. "What made me react recently was when I saw my daughter color a princess face and I saw her color the top of the face with one color and the bottom with another color and there it made me drôle…je I thought, well, yeah, they grew up with that", says Marie-Do Brahy, mother of a CP student.
In middle and high schools, however, the rules for wearing masks remain unchanged for staff and students. We will have to wait to leave room for all the smiles
[ad_2]

Source link