News
France seems to be considering a military withdrawal from Mali, but not from the Sahel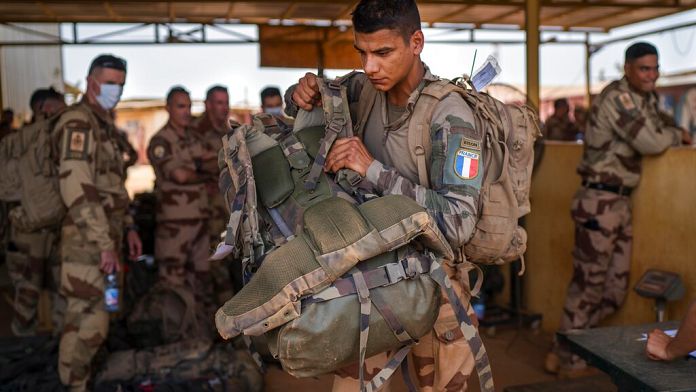 Will France remain militarily engaged in Mali? After the expulsion of the French ambassador in Bamako by the ruling junta, relations are more than tense between the two capitals.
In an interview on France 2 on Wednesday, the head of French diplomacy, Jean-Yves le Drian, deplored the behavior of the military in power, denouncing "obstacles to the functioning of the French forces" and a breakdown of the junta "with the international community, with the United Nations and with neighboring countries".
An Afghan scheme?
Regarding the French armed commitment, the French Minister of Foreign Affairs said to consult, reflect and act in the days to come "depending on the strength we have to fight terrorism with other" did he declare.
Proof that a military withdrawal from Mali is one of the options on the table, this Thursday the former French Minister of Defense, Hervé Morin, also suggested this option, before developing a scenario based on the Afghan model.
"Operation Barkhane needs to be reviewed from top to bottom and we probably need to fall back on Niger, build a model in which we are able to intervene in the event of an emergency." he said on the antenna of Public Senate.
Berlin wants to reassess European commitment to Mali
It is precisely in Niger that the French Minister of the Armed Forces has been since Wednesday. Florence Parly is on hand to discuss the evolution of the French military system in the Sahel and to assure the Nigerien authorities of "France's infallible support in the face of the jihadist threat"said the Ministry of the Armed Forces in a press release.
German Foreign Minister Annalena Baerbock for her part ruled on Wednesday that European military involvement in Mali had to be reassessed.
"In view of the latest measures taken by the Malian government, we must honestly ask ourselves if the conditions for the success of our common commitment are still met. Our commitment is not an end in itself", said Ms. Baerbock in an interview with the daily Süddeutsche Zeitung.
"We are in close consultation with our international partners and the European Union, particularly France, on how we will continue our commitment in the field.", she asserted.
"We will also be taking up these overarching issues with the Malian government in the coming days.", she added.
German State Secretary for Foreign Affairs Katja Keul was due to travel to Bamako on Thursday to meet representatives of the Malian government. The German army has some 1,500 soldiers in Mali.