News
France: partial lifting of restrictions despite a still fragile epidemic situation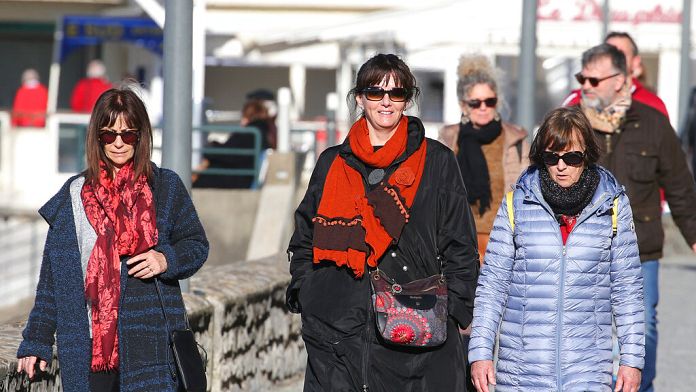 Despite a still fragile epidemic situation, France partially lifted health restrictions on Wednesday.
End of the mask outdoors
The most symbolic measure, the end of the obligation to wear a mask outdoors. In the streets of Toulouse, the inhabitants are delighted, even if not all are aware yet or prefer to continue to protect themselves:
"I just got off the bus and didn't pay attention. As there were a lot of people, I kept the mask on to protect myself and others. The virus is still present", said a lady still masked.
"I think it's good news because I don't think the masks are very effective outside except in the market when there are many of us. But when I'm walking down the street and there's no nobody, I don't see why I would need to wear a mask"adds a young woman.
End of gauges in stadiums or theaters
The easing of restrictions also concerns sports venues and cultural establishments. No more limited gauges, all viewers with a health pass can again be welcomed.
Also finished the obligation of telework in companies, even if the measure remains recommended.
By partially lifting the restrictions, the government intends to lighten the daily life of the French people a little.
"Our determination to keep the country open has paid off and the lifting of restrictions is proceeding as planned. We are staying the course and staying on the path we set out. A path that will lead us, everyone hopes, to a lasting exit from the health crisis", declared Gabriel Attal, the spokesperson for the French government.
The rest of the reductions in two weeks
This easing of restrictions is to continue in two weeks with the reopening of nightclubs which have been closed since December 10. In addition, standing concerts and consumption at the counter in bars will again be authorized. Finally, the controversial protocol in schools needs to be revised.
322,000 Covid-19 on average every day
On the other hand, France, unlike England or Denmark, maintains the obligation of the health pass in closed places and during public events.
In question, an epidemic situation that is still very fragile, despite a slight improvement (more than 322,000 cases on average recorded every day over a week) and still strong pressure on hospitals. More than 3,700 Covid patients are currently in intensive care, a stable figure over a week.