News
France is betting on nuclear power: what do those who live near a power station think?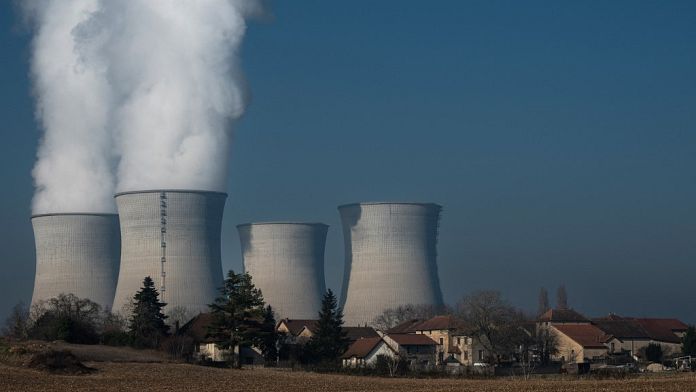 The French president wants to strengthen dependence on nuclear power. What do residents living near a power plant think? Report near the Bugey power plant, near Lyon.
France continues to rely on nuclear power. This is at least the choice of President Emmanuel Macron, who presents this Thursday a nuclear recovery plan. Currently two thirds of the electricity produced in France is of atomic origin.
Saint-Vulbas is a town located about fifty kilometers from Lyon. It is here that the Bugey nuclear power plant was built 50 years ago.
Marcel Jacquin is the mayor of the town. For him, the central "is part of the furniture".
Before the construction of the site by EDF, St-Vulbas was a rural town with 370 inhabitants.
It has almost 4 times more today.
The plant has boosted the economy of the entire region, with direct and indirect job creation.
It contributes greatly to the budget of the municipality, which has thus been able to build many facilities for the inhabitants: theater, swimming pool, and even a bowling alley for competitions.
André Casella chairs the petanque club of St-Vulbas.
"If nuclear power hadn't been there, he says, that's for sure: we wouldn't exist!"
"Risk of accident"
On the spot, the opinions therefore seem largely favorable to the plant and even to its development. We are talking about the creation of new generation reactors, EPRs. However, some critical voices are raised…
Madeleine Chatard Leculier is a member of the association "Stop Bugey". It opposes the development of nuclear energy.
"Nuclear energy, she says, is a money pit, it's already a money pit, it will take billions and billions to manage to set up these EPRs which, moreover, still do not work, we have accident risks with these new EPRs which are not negligible._"
Two days ago, EDF announced the shutdown of three nuclear reactors, one of which is at the Bugey power station.
This is to control possible corrosion problems on the safety systems.
_- Subject produced in collaboration with Renaud Lavergne (AFP) – _