News
France: an ancient wreck victim of a major looting in the Mediterranean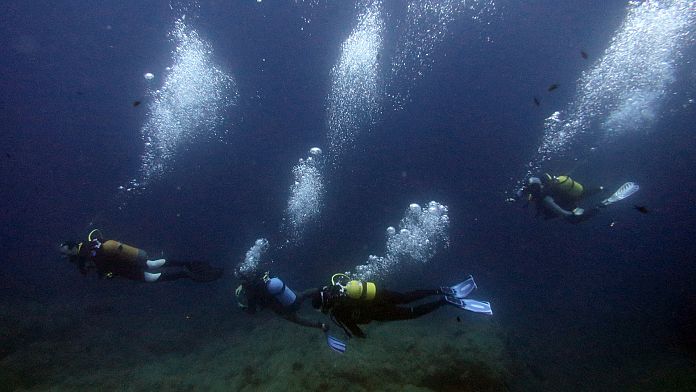 Grave robbers and other archaeological sites have struck again. But this time, it is not an Egyptian tomb or an Inca burial that has been visited by these unscrupulous treasure seekers.
It is in France, off Cannes in the Mediterranean, that "significant" looting was observed on the wreck of an ancient ship. This looting is "recent" and even "still in progress" according to the French authorities who announced the case on Wednesday, adding that a "emergency rescue" had been launched.
This wreck, which lies about twenty meters north of Sainte-Marguerite island in the Lérins archipelago, was discovered in 2017. The site had been surveyed several times, in 2017 and 2019, to assess its archaeological interest. A real excavation campaign was then decided.
And it was during the first excavations that the looting was observed on the wreck called "Fort Royal 1" by specialists from the department of underwater and underwater archaeological research (Drassm).
"Material items and tools used by looters"were found on site by divers, who also found"that many amphorae had unfortunately already been removed illegally"on the wreck of the ship, according to a joint press release from the Drassm, the Ministry of Culture and the maritime prefecture of the Mediterranean.
"Well-preserved shipwrecks from this period are particularly rare. This is why the opportunity to be able to study both the wooden hull and the cargo is quite exceptional.", which had motivated the launch of a "exemplary excavation", adds the press release.
Because of this looting, which was the subject of a "structured transaction", according to the Drassm, "the loss of scientific and historical information is probably major".
Writers "do not just collect objects, most often in an organized way and for commercial purposes; they destroy sites and make their study much more complex, if not impossible", adds the same source.
"The area is now prohibited for anchorage and navigation and an investigation has been opened by the Marseille maritime gendarmerie", continues the Drassm, which specifies that its means "are largely mobilized to save this site" which "will be able to reveal to us a part of the Hellenistic maritime history".