News
France: a village fights to save its castle victim of a sham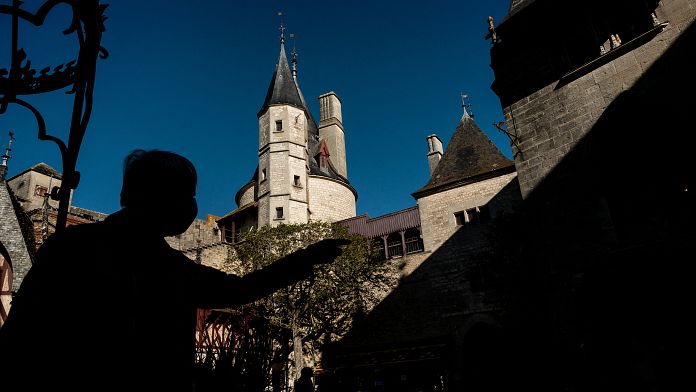 La Rochepot in Burgundy mobilizes to avoid the sale and the final closure of its fortress of the twelfth century.
In France, villagers are fighting to save their castle. In the heart of wine-growing Burgundy, in La Rochepot, sits on a rocky peak a neo-Gothic fortress of the twelfth century.
Tourist attraction and soul of the village, the building is now under liquidation". In question : a bizarre money laundering case involving its owner. The latter is a Ukrainian, now in prison awaiting trial. He pretended to be dead to escape the justice of his country. His frauds amount to more than 12 million euros.
Result : the castle has been closed for three years and his furniture has just been put up for auction to clear debts. The whole village is mobilized to save what can be.
Romuald Pouleau, former keeper of the castle, gathered thousands of signatures around a petition. "We are asking for an outright postponement of the sale as it is currently taking place. If the liquidator hears our mobilization and agrees to sell only the recent part, it will be very good for us. It is hoped that the furniture of the castle, the historical furniture, will remain inside this castle," he explains.
The dispersion of the furniture is a heartbreak for the 300 inhabitants of La Rochepot. And the mayor of the village is alarmed implications for the local economy.
« The village loses 30,000 visitors a year, so this is a big economic impact on the bed and breakfast, on the winegrowers, on the farmers. But it has an impact not only on the village, it has an impact on the whole territory"says Véronique Richer.
Several local elected officials gave their support to the battle of the villagers.
Will the mobilization be sufficient to preserve the future and the soul of the Château de la Rochepot? It is now up to the courts to decide.
Source link