News
France: a sarcophagus discovered under the slab of Notre-Dame de Paris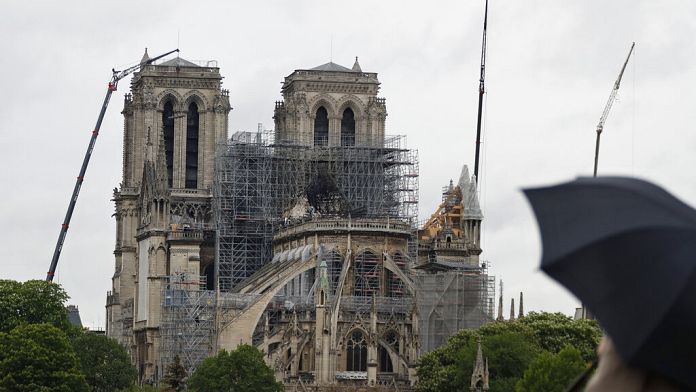 A lead sarcophagus dating from the 14th century under the slab of Notre-Dame de Paris.
This is one of the graves discovered during archaeological excavations prior to the reconstruction work on the spire of the cathedral. The sarcophagus could be that of a high dignitary, its state of preservation is exceptional.
The operation also brought to light, immediately under the current paving level of the cathedral, "the existence of a pit in which were buried polychrome sculpted elements identified as belonging to the former rood screen of Notre-Dame [tribune formant une clôture de pierre ou de bois et séparant le chœur liturgique de la nef, ndlr]built around 1230 and destroyed at the beginning of the 18th century".
During his work, in the middle of the 19th century, Viollet-Le-Duc, designer of the spire, had found other fragments of this rood screen, now on display at the Louvre Museum.
This excavation was undertaken by the National Institute for Preventive Archaeological Research (INRAP) prior to the assembly of the scaffolding necessary for the reconstruction of the spire, since February 2.
The public establishment responsible for the conservation and restoration of Notre-Dame Cathedral has made it possible to continue them until March 25, according to the ministry, which could not provide details as to their future.