News
France 2022: the war in Ukraine "has not fundamentally changed the choice of the French"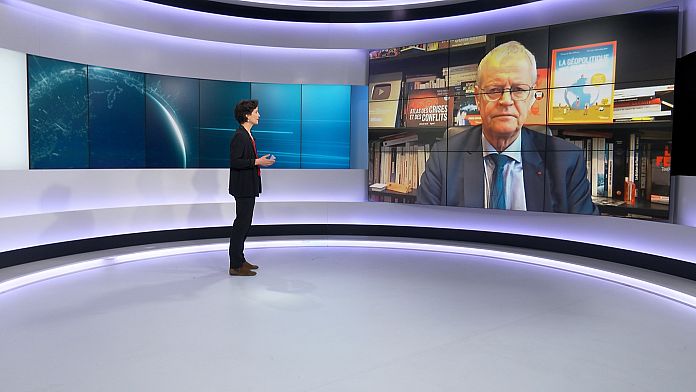 The shock of a war in the heart of Europe has erupted in the presidential campaign in France. The Russian invasion of Ukraine began just a month and a half before the first round. An unprecedented situation for this key moment in French political life which could favor the outgoing head of state, according to Pascal Boniface, director of IRIS, the Institute of International and Strategic Relations.
"We can say that the current president who is also a candidate has been reinforced since in times of crisis, we always tighten up on the one who exercises power. But otherwise I don't think that this war has fundamentally changed the choice of the French, in any case we haven't really seen any breaks in the polls", explains the director of IRIS.
While most French people say they are very worried about the war, according to a recent opinion poll of the IFOP institute, more than 6 voters out of 10 affirm that there will be no impact on their choice in the first round. One certainty: the subjects of international politics took up more space than usual in the debates.
"One can think that indeed in the treatment of the topicality, the war in Ukraine, the international questions, were more important than usual, thus with the detriment of the economic and social questions. But in the end it is on these issues (economic and social) that most voters will make their ultimate choice.", says Pascal Boniface.
As the election approached, the war got bogged down and the economic effects were felt. Exacerbating the main concern of the French, purchasing power and in particular the soaring energy prices.
"The themes of energy independence, food independence also because Ukraine and Russia are two granaries, the constitution of a slightly more sovereign Europe have been, because of the war, put under a bigger angle than usual in the election campaign", indicates the president of the IRIS.
Finally, while observers fear record abstention at the polls on 10th April next, could the Ukrainian crisis change the situation? Perhaps answers Pascal Boniface: "The conflict has drawn the attention of the French people so it can remobilize them to go and vote, but it's true that there is a disaffection with voting because there is a bit of a feeling that on the one hand the dice are played and that on the other hand the vote is not very useful. But conversely, war can lead to a relative remobilization of the electorate".