News
France 2022 – Lucas, 20: "Politics occupies all my time"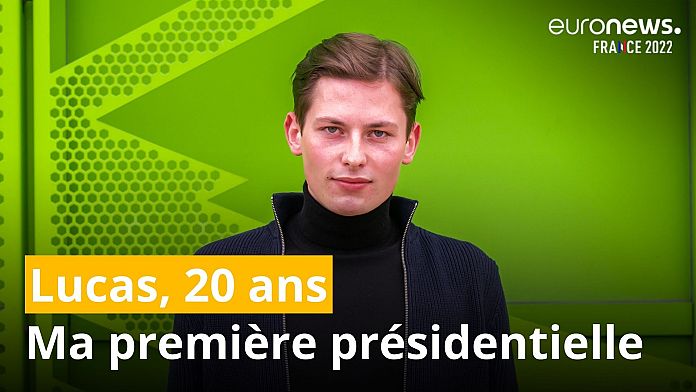 Lucas Valastro, 20, is a law student at the Catholic University of Lyon. He is also the president of the association of the Parliament of the students of Lyon. Passionate about politics, Lucas considers it essential that young people know how institutions work, in order to know how and for whom to vote.
Euronews: What is the Student Parliament?
Lucas Valastro: The Student Parliament is a student association. We are a small group of young people. Our goal is to explain to young people how institutions work in general.
Founded in 2014, the Student Parliament organizes parliamentary simulations but also meetings and visits to institutions.
Why did you join this initiative?
I realized that even I, who am interested in politics, did not really know how all our institutions work. What I find today is that there are many, many students, even young people who are not students, whether in college or high school, who do not know how institutions work. And so, that's exactly the question: how can they go and vote if they don't know why and who they're voting for?
What are the most important themes for you in this campaign?
I think the most important themes would be ecology, economy. This could affect security on certain points, as well as education, especially for young people.
Could you elaborate on the issue of security?
In many cities, we notice that there is insecurity, especially for women when they return home late at night. I don't find the case of certain friends at all normal. That is to say, when they go home after 9 or 10 p.m., they have to take an Uber and I don't find that normal at all. And so, I think the subject of safety also concerns young people.
Where would you place yourself on the political spectrum?
I'm more in the center, I think I take the good sides from the right, I take the good sides from the left. In any case, I do not deprive myself of it.
Journalist: This reminds me of someone…
Yes ! But no… I'm really at the center but I don't consider myself at En Marche, for example.
What do you think of Emmanuel Macron's mandate?
I think he had a very difficult mandate and that many people, especially all the candidates who are here today, would have had difficulty managing. Did he handle it well? Yeah, I think overall he handled it pretty well. But Emmanuel Macron's main problem is that he was very condescending to the French. I think of his little phrases, that's what hurt a lot. For example, recently with "annoy the French". You cannot say that when you are President of the Republic. For me, these are errors.
What place does politics occupy in your life?
It takes up all my time, honestly. Me, I'm passionate about politics, so it really occupies all my time. I discuss it a lot with everyone. What's really interesting is that I actually discuss it with all kinds of people. That is to say that I do not dedicate myself only to law students who would vote for the right, I do not dedicate myself only to students of other faculties who would vote for the left. I really devote myself to a lot of people and it's super interesting to discuss with everyone possible.