News
France 2022 – Jennifer, 25: "Until 2019, we couldn't vote"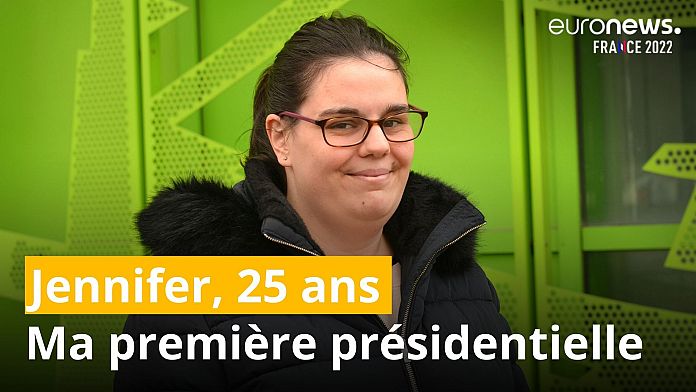 Jennifer Papirski is 25 years old and lives in Villeurbanne in a home. She works in an ESAT; a medico-social sheltered work establishment. This place is reserved for people with disabilities and ensures their social and professional integration. Jennifer is not yet sure if she will vote this year.
Euronews: Will you be able to vote this year?
Jennifer Papirski: I will be able to vote this year.
Did you vote in 2017?
We couldn't vote yet.
Why ? You were too young?
No, people with disabilities were not allowed to vote. Only non-disabled people had the right to vote.
Do you find this normal?
No, we're all the same, we can all vote.
How does it feel to be able to vote for the first time?
It's a little weird, we don't know too much yet.
Do you know the candidates?
Macron, Le Pen… and the others, I don't know, but I know there are twelve.
How do you stay informed during this election period?
I watch the news a bit, or sometimes we talk about it among ourselves with my colleagues, my friends or the educators.
Do you plan to vote this year?
I don't know yet if I'm going to vote this year or not.
Eric Zemmour caused controversy in January 2022, denouncing the "obsession with inclusiveness" of children with disabilities in schools. What do you think of this?
No, everyone has to be together.
Journalist: Is it important to you?
For everyone. It is useless to put the handicapped apart and the "normal" people on the other side. We are all the same. Afterwards, we are not identical, but we all have the same life.