News
France 2022 – Hermine, 19: "We must rekindle the French heart of yesteryear"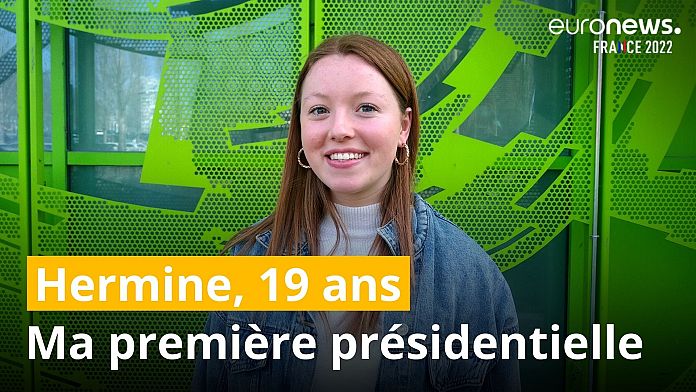 Hermine is 19 years old, she grew up in Lozère and is an activist for Generation Z, the youth movement with Zemmour. This year, she plans to vote for the leader of the "Reconquest!" party, which she says is the "only solution to save France".
Euronews: Can you tell us about your political commitment?
Hermine Gousseau: I am committed to Reconquest! at the end of August 2021, and at Generation Z in the process.
For you, politics is also a family affair?
Yes it is a "family bath". I made my first demonstrations when I was barely 10 years old. I am lucky to have a very committed dad. He is a lawyer and he applied to be a deputy within Reconquête!.
Who did you support before Eric Zemmour entered politics?
A few years ago, there was quite a lot of support for Marine Le Pen in relation to her position on marriage for all, abortion, etc. But currently, it is true that it occupies a much less important place, given that it crashed quite a bit five years ago. She has lost authenticity and courage.
What do you like about this candidate?
Éric Zemmour is a little guy who appeared out of nowhere, and who ultimately is our only solution to save France. The only.
What is politics for you today?
Politics today, macronism, is "politics for oneself", the will of power. It's just corruption. Whereas, for me, politics is an art of service. And I find that Éric Zemmour represents him very very well.
Eric Zemmour is often called a misogynist. What do you think ?
If Éric Zemmour was the misogynist described all day long, he would not be surrounded by Sarah Knafo, Laurence Trochu, Marion Maréchal, Caroline Galactéros etc. They are women of character, who would in no way support a misogynist.
What do you hope for with Eric Zemmour at the head of France?
May France regain its image, already, and its Christian pride which it has lost and which we are trying to destroy. It is to rediscover and revive the French heart of yesteryear and what our elders fought for. As a young person, as a Christian, it is a duty.