News
France 2022 – Elwen, 21: "What matters is popular mobilization"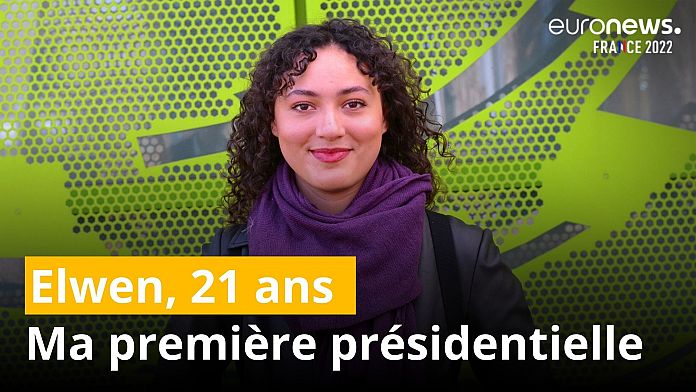 Elwen Troussi is 21 years old. She is a student in public administration at Lyon 2. Lyon local coordinator of the Popular Primary, she wants ecology, social justice and democracy to be at the heart of the presidential campaign.
Euronews: Is this your first presidential election?
Elwen Troussi: This is my first presidential election, in the sense that it's the first time I'll be able to vote. But I had already followed the 2017 presidential election.
What would you like us to talk about in this presidential campaign?
I would like us to talk about ecology, social justice, democracy. These were really the three main points of the struggle of the popular Primary for months, with the idea of ​​putting them on the electoral agenda.
What motivated you to join the People's Primary?
What interested me in the People's Primary from the beginning was the pushing of ideas outside of any personal ambition. Really, we have worked for months so that the egos of politicians do not pose a barrier to the ideas they defend. Even today, I can say that it was the best method to use, so it makes me want to commit myself again.
The popular Primary failed. What do you take away from it?
It's very interesting, actually. Me, I learned a lot from the fact that indeed, it was because everyone didn't take up this tool that it failed. What counts is popular mobilization.
How are you living this presidential campaign?
My father is Moroccan, he arrived in France when he was 21. My mother is French. So all the speeches that talk about immigration, inevitably, it impacts me because I see the reality of it too.
What do you think of political speeches?
Because of my commitment to the popular Primary, I was enormously interested in the different political figures, in the different speeches. I listened to a lot, maybe too much. I talk about it around me to try to also put into perspective what I hear. I realize that the everyday world that I have is much simpler than the speeches that show me a crestfallen France.