News
For Macron, a "solid convergence of view" with Scholz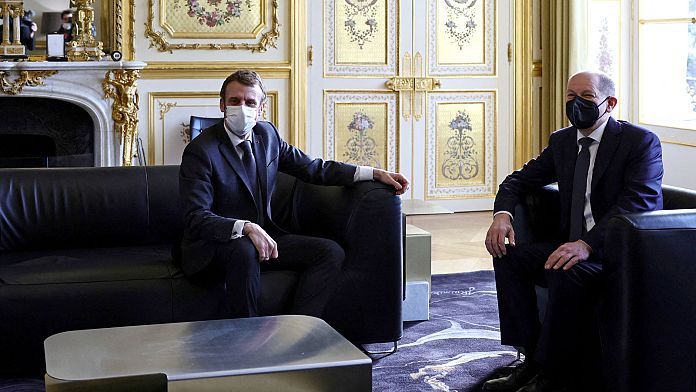 Emmanuel Macron ruled on Friday that his first exchanges with the new German Chancellor Olaf Scholz translated "a solid convergence of view" and "a desire to make our two countries work together".
Watch in the video player above, their joint press conference
The French president cited in particular the protection of the external borders, a "common response to migration issues", the relationship with Africa as well as that with China, after a lunch between the two leaders.
Emmanuel Macron therefore received the new German Chancellor at the Elysee Palace, on the occasion of his visit to France, his first official visit abroad. The French president is counting on Berlin's support to complete a series of projects during the French presidency of the EU in the first half of 2022.
After Paris, Olaf Scholz will travel to Brussels after this Friday to meet the leaders of the institutions of the European Union and prepare for the European summit on December 16 and 17.
Following a long post-war tradition, the Social Democrat, who succeeded Angela Merkel on Wednesday, went to Paris as soon as the first domestic issues were taken in hand in Berlin, starting with the health crisis.
He was greeted with a fist check by Emmanuel Macron for a working lunch, which was to be largely devoted to Europe, 21 days of the French presidency of the EU and the day after the presentation of his priorities by the Head of State.
Emmanuel Macron set Thursday the objective of making Europe "powerful in the world", proposing to reform Schengen to better protect European borders and Maastricht for a new budgetary framework.
Source link