News
For its defense, Austria is ready to change its tune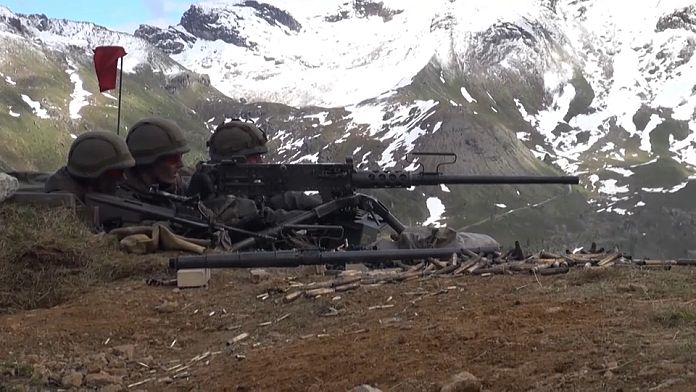 What defense posture should be adopted for countries that do not join NATO? Austria has been asking itself this question insistently since the beginning of the war in Ukraine.
In recent days, in the suburbs of Vienna, the Minister of Defence, Klaudia Tanner inaugurated the site of a future army recruitment center. The opportunity to discuss the budget of the Austrian army.
_ "We are currently at 2.71 billion euros per year – this is Austria's historically highest defense budget. But we are not fooling ourselves: this is certainly not enough to make up for decades of negligence."_
For non-aligned Austria, NATO membership has so far been out of the question. In fact, eternal neutrality is celebrated as the national holiday of the Alpine Republic, with military parades that fail to conceal the low budget allocated to defense.
A budget of 0.6% of GDP
Equally neutral countries like Finland and Sweden devote nearly 1.5% of their gross domestic product to national defence. Austria, with 0.6%, spends less than half that amount. Ireland is at the bottom with 0.2%.
Martin Rosenkranz, a military journalist, has witnessed for decades the austerity measures that weaken the Austrian army. It has to deal with outdated equipment and a severe lack of personnel. According to this specialist, Austria could not defend itself in the event of an attack by Vladimir Putin.
"In recent years, when Austria wanted to buy weapons, it chose weapons with as little military striking power as possible" assures Martin Rosenkranz.
War 400 km away
Suddenly, the news in Ukraine could force the Austrian government to change its tune very quickly. Because, as our correspondent in Vienna, Johannes Pleschberger explains: "The war which is only 400 km from Vienna has caused a change in the positioning of Austria: instead of its traditional good relations with Russia, the Alpine republic now joins its efforts with those of the West. ."
It remains to be seen now to what extent and in what time frame Austria will be able to offer genuine national defence.