News
Foo Fighters drummer dies a few hours before a concert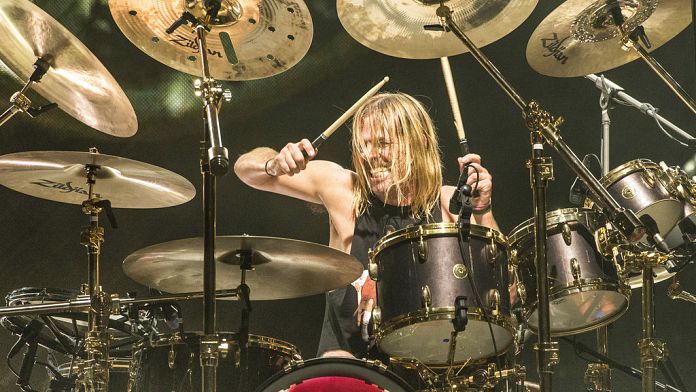 Foo Fighters drummer Taylor Hawkins died in unclear circumstances in Bogota, Colombia, where the alternative rock band was scheduled to perform on Friday night.
Taylor Hawkins, drummer of rock band Foo Fighters has died.
Aged 50, he was found dead on Friday in Bogota, Colombia, where the group was to give a concert the same evening.
The precise circumstances of the death are not known.
"The Foo Fighters family is devastated by the tragic and untimely passing of our dear Taylor Hawkins", announced the famous American group via a press release published on its Twitter account, on the night of Friday to Saturday.
The Drummer's Body"is there (in Casa Medina Hotel) and for now we don't have any other information", told AFP a source from the prosecutor's office in Bogota, on condition of anonymity, speaking of a hotel located in the east of the Colombian capital.
The foo fightersone of the most notorious alternative rock bands on the American scene, often acclaimed by critics, winner of several Grammy Awards and author of big successes, was to play this Friday in Bogota on the occasion of the Estéreo Picnic Festival.
Taylor Hawkins had been a part of the Foo Fighters since 1997, playing drums on some of their biggest hits, including "Learn to Fly" and "Best of You."
He previously played drums for the Canadian indie singer Alanis Morissette.