[ad_1]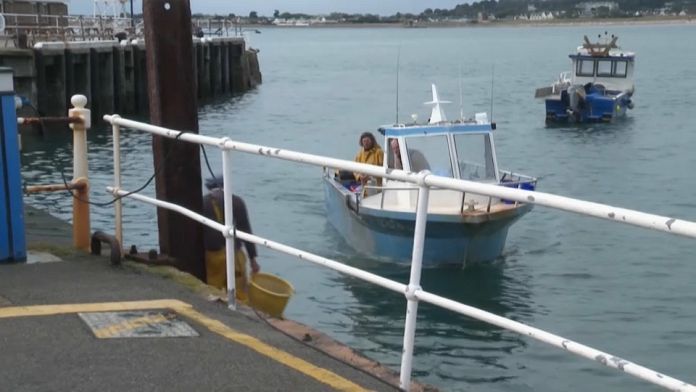 Paris is still raising the tone in the conflict between it and the UK and is calling for stronger support from the European Commission"s side.
The dispute concerns the allocation of fishing licences in British waters. Requests were denied to several French vessels. The Brexit agreement provides that Europeans can continue to fish in certain areas provided they obtain this license.
French Prime Minister Jean Castex reminded the National Assembly that it is up to Brussels to ensure compliance with the Brexit agreement. "It is the Commission which must ensure that the term of the agreement is respected. I also say this clearly before the National Assembly. The Commission is moving, it needs to do more and make sure that the commitments underwritten by the United Kingdom are respected more firmly," he said.
75 applications for final licenses of French boats were rejected by Jersey, out of a total of 169 files filed by Paris. The French authorities are threatening to retaliate against the Channel Islands, which are supplied with electricity from France by submarine cable.
"We must keep the sense of measure", responded Tuesday Brexit Minister David Frost on the sidelines of a Conservative party conference. "We have granted 98% of the licences requested by European vessels to fish in our waters. (…) We do not accept being accused of not respecting the agreement".
"We have been extremely generous and the French focus on a small category of boats and say that we have been unreasonable: it does not reflect our efforts very well", continued the British minister. "If there is a reaction from France, it will have to convince the other countries of the Union, and it will have to be proportionate".
[ad_2]

Source link