News
Fishing licence war: Paris draws first retaliatory measures against London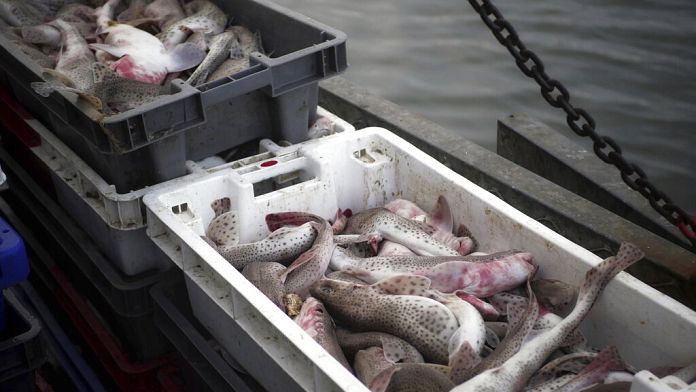 Six French ports banned to British sinners, strengthening customs and health controls, France will draw the first retaliatory measures promised to London if nothing is done by next Tuesday"s.
The dispute over fishing licences is turning into a trade war. Paris is still waiting for the issuance of 244 licenses allowing French fishermen to work in the 6-12 mile areas of the British, Jersey and Guernsey coasts in accordance with the post-Brexit agreement.
At the end of the Council of Ministers on Wednesday, after a final round of all-round discussions, the decision fell.
Government spokesman Gabriel Attal spoke of a gradual response :
"What we are seeing today is that almost 50% of the licenses we are entitled to are missing. This is a situation that is not acceptable and I say this clearly, our patience is reaching its limits today. For this reason, several meetings were held within the government to establish a list of actions that could be taken."
"What I can already tell you is that there will be two major series of measures. A first set of measures that will apply from 2 November, gradually over several days and which relate to products imported and landed in France, in our ports, with for example a systematic customs and sanitary control on imported products and who are landed in the ports of the English Channel, with anterdiction of landings of seafood products in our ports also, with controls on trucks, this is a first series of measures. And then a second series of measurements including energy measures relating to the provision of electricity for the Channel Islands."
On the British side, these French ads were deemed "disappointing" and "disproportionate". According to the British government, 98% of the fishing licences requested were granted to the French.
Prime Minister Boris Johnson has vowed to fight back against what he sees as a potential violation of international law.
Already, last night, two English vessels fishing in the Bay of Seine were verbalized for obstruction of control and lack of fishing license.
The post-Brexit agreement, concluded in extremis at the end of 2020 between London and Brussels, provides that European fishermen can continue to work in certain British waters provided they can prove that they previously fished there. But French and British argue about the nature and extent of the supporting documents to be provided.
Source link