News
Fishing licence crisis: Paris issues ultimatum to London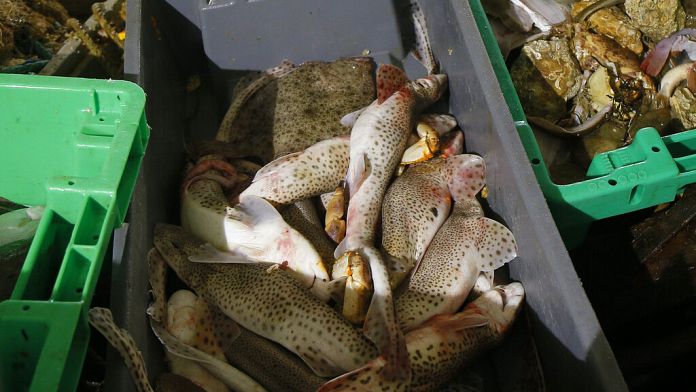 If the UK does not grant more licences to French fishermen, within eight days France will announce national or European retaliatory measures. In particular, France is threatening to reduce its electricity supplies to Jersey and to take measures in the financial services or research sector.
Gabriel Attal, the spokesman of the French government explained why :
"The line that is now being followed by the British authorities is unacceptable and unacceptable, because it does not respect the agreement that was signed in the context of Brexit, that on our side, France, we have always responded to all the requests that have been made, we have always produced all the documents that were requested. Our fishermen, our professional fishermen's organizations have been absolutely admirable, extremely patient, because obviously this situation is a cause for colossal anxiety for fishermen who simply want to keep working."
This situation of tension and uncertainty angers the French fishermen but also those of Jersey who fear that they will no longer be able to sell their product in the French ports of Normandy; not to mention the electrical threat that looms, as they were able to realize last September 18. Overwhelmed, that day, on the French side, elected officials and fishermen demonstrated on the beach in Armanville. Because it is from here that a 90,000 volt cable goes to supply Jersey with electricity. The message of the elected officials was clear: if energy solidarity is respected, solidarity among fishermen must be respected.
In the still disputed fishing areas (6-12 mile area of the British coast and Channel Islands), London and Jersey have granted a total of slightly more 200 final licenses, while Paris is calling for them yet244.
A total of 11 European countries are challenging the BRITISH position on this fisheries issue and have made it officially known: France, Germany, Belgium, Cyprus, Spain, Greece, Ireland, Italy, the Netherlands, Portugal and Sweden.
The post-Brexit agreement, concluded in extremis at the end of last year between London and Brussels, provides that European fishermen can continue to work in certain British waters provided they obtain a license, granted if they can prove that they previously fished there. But French and British argue about the nature and extent of the supporting documents to be provided.
Source link