News
First visit to Paris for the new German Foreign Minister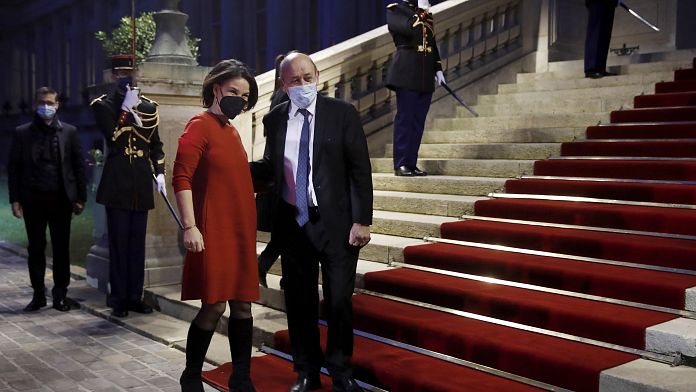 First meeting this Thursday between the head of French diplomacy, Jean-Yves Le Drian, and Annalena Baerbock, the new German foreign minister.
As soon as she took office, the minister from the "Les Verts" party chose Paris for her first official trip, a tradition:
"Paris, as a first trip, is more than a tradition. It is an important concern for me personally, because Germany does not have any closer friends than France. Not only in terms of relationship and of Franco-German friendship, but also because Europe is the backbone of German foreign policy ", said Annalena Baerbock.
Europe, it was discussed during this first meeting when France took the rotating presidency of the European Union in early January in the still sensitive context of the pandemic. Other major challenges for the EU: the climate or the migrant crisis.
_ "I can already tell you that we are delighted, not only to have a German government firmly in place before our presidency, but also to welcome its willingness to work with us for a greener, more social, more sovereign Europe" , said Jean-Yves Le Drian.
_
The French government intends to forge fast and solid links with the new management team in Berlin. After the head of German diplomacy, it is the new chancellor, Olaf Sholz, who is expected this Friday in Paris and then in Brussels.
Source link