News
First pig heart transplant patient dies two months after surgery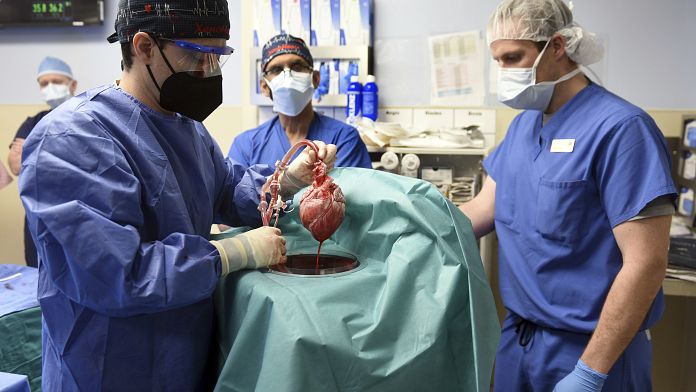 The first patient in the world to have received a heart transplant from a genetically modified pig has died two months after his operation, the hospital where he was treated announced on Wednesday, while stressing that the experience nevertheless represented a great progress for research.
David Bennett, 57, died on Tuesday, after his condition "began to deteriorate several days ago," the University of Maryland Hospital said in a statement. "When it became clear he would not recover, he was given palliative care."
The operation, carried out on January 7, had raised great hopes, because such xenografts – from an animal to a human – could potentially make it possible to remedy the shortage of organ donations.
"The heart functioned very well for several weeks with no signs of rejection," the hospital said. After the operation, "the patient was able to spend time with his family and participate in physiotherapy activities to help him regain his strength." He had even been able to watch the very popular final game of American football, the Super Bowl.
The experiment can thus be considered a success, according to the researchers.