Soccer
first news of Lionel Messi after the LOSC
Victorious against LOSC (2-1), PSG lost Lionel Messi to injury last night. Coach Pochettino gives news of the player.
PSG: Lionel Messi's injury is less serious
Started at the forefront of PSG's attack against Lille OSC, Friday night at the Parc des Princes, Lionel Messi had to give way to his compatriot Mauro Icardi at the break. Announced uncertain before the match due to muscle discomfort, the former captain of FC Barcelona played only 45 minutes against the Mastiffs. At the microphone of Premium Video, in mixed zone, his teammate Angel Di Maria gave the first news by stating : "he had discomfort before the game and it came back playing. He came out as a precaution, I don't know any more. »
Before being replaced, Messi displayed a lot of difficulties on the field. But his coach Mauricio Pochettino wanted to reassure: the six-time Ballon d'Or will indeed be part of the PSG group that will travel to Leipzig for the fourth day of the group stages of the Uefa Champions League.
"It will be available for the next matc", launched the coach of Paris SG after admitting to having taken it out "as a precaution" and that the "decision" was "made with the medical department. "The successor of Thomas Tuchel on the bench of Paris Saint-Germain then praised the state of mind of his men who knew how to face adversity until the final whistle of the match referee.
PSG: Pochettino hails the state of mind of his players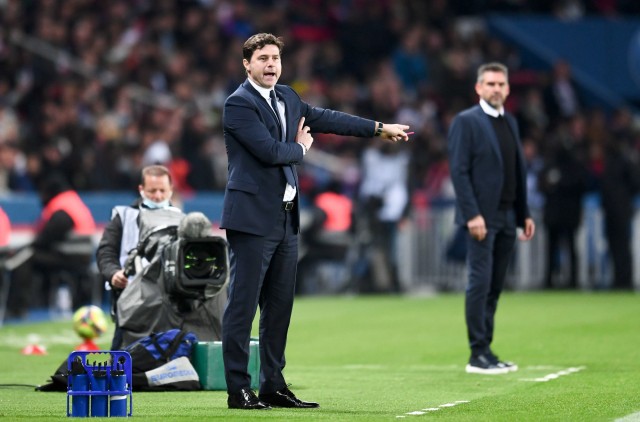 Led (0-1) until the last quarter of an hour of the match, the Paris Saint-Germain found the necessary resources to go for the victory thanks to goals from Marquinhos and Angel Di Maria. Even if the team of Mauricio Pochettino has not shone again, she continues to win when everything suggests that she is about to falter. A state of mind highlighted by the Argentine coach in press conference.
"It is no coincidence that the team responds in this way in the face of adversity. It shows a good state of mind and combativeness. We want to win and we want to do it in the best way possible. The team suffers, but responds at the right time, doing the right things", said the former Tottenham manager before establishing a small record in the league.
"It cannot be a coincidence that we have won ten games out of twelve in the league and deserved it, even if it is not with the gap we had hoped for. We want to keep improving. I remember the mentality, the character of the team. It's important to win titles", clarified Pochettino. On Wednesday evening, the Parisian team will be on the lawn of RB Leipzig in the Champions League.