News
Fighting Covid-19 in wartime Kharkiv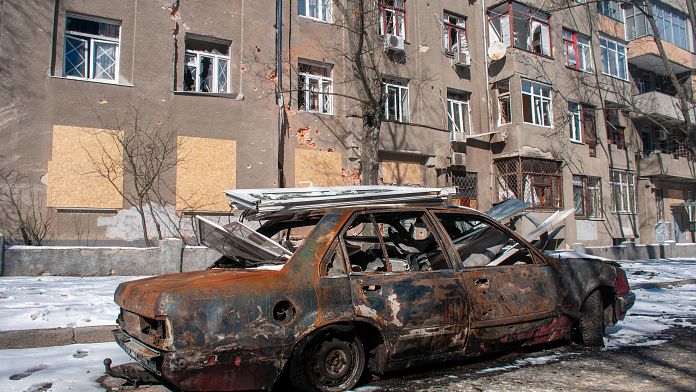 They are victims of Ukraine's other war, the one against the Covid-19. Dozens of patients are admitted to a Kharkov hospital, one of the cities hardest hit by the bombardments of the Russian army. The fear of being attacked is very present among hospital staff and patients, connected to oxygen cylinders.
"As you can see, the windows are closed. The bombardments take place from morning to evening. Thank God a bomb hasn't hit our hospital yet. But she can strike at any time." recount Pavel Nartov, the director of the hospital.
The staff works to find solutions in the event of an attack. A bomb shelter was fitted out in the basement of the hospital to transport sick and debilitated patients, if necessary.
"We come down here several times a day, continues Pavel Nartov. Most often at night, but also sometimes during the day when the sirens go off and we hear shelling."
Since the start of the war, many staff members have also been confronted with transportation problems. Some had to settle in the basements of the hospital.
"A lot of people can't get to work, so we're trying to make do with the staff we have. Those who were able to come are now staying here," explains the director of the department Delar Garbuz.
The number of daily Covid-19 infections peaked in mid-February in Ukraine, with around 40,000 cases per day, before starting to decline. Then war broke out and the pandemic faded into the background.