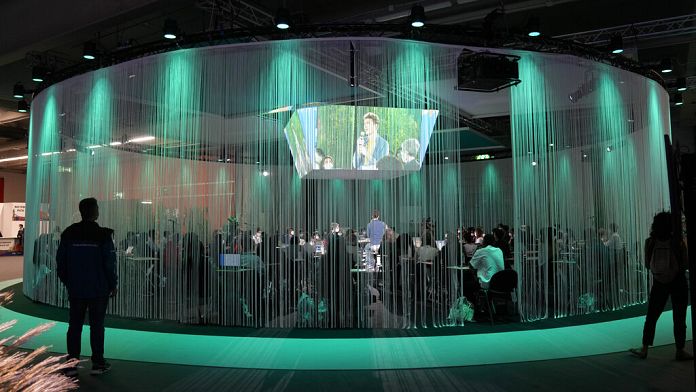 There"s no more time to waste. In Milan, in front of 400 young people from 200 countries, Greta Thunberg calls on world leaders to wake up and take the climate crisis seriously. The young Swedish activist accuses them of drowning their hope in words and betraying current and future generations.
" There is no planet B, there is no planet blah… blah, blah, blah… .This is not a politically correct and expensive ecological act with rabbits cuddling or blah, blah, blah… 'Rebuild better'… blah, blah, blah. 'Green economy', blah, blah… This is all we hear from our so-called leaders. Words that sound good but that so far have not led to any action"castigates environmental activist Greta Thunberg.
"It's time to keep your promises" hammered another young ambassador, the Ugandan Vanessa Nakateand remember that the populations least responsible for warming are often those who suffer the most : "For many of us, reducing and avoiding gas emissions is not enough. You cannot adapt to the loss of a crop. You can not adapt to lost traditions. You can not adapt to the lost History. You can not adapt to starvation".
According to the latest UN assessment, the world is heading for a "catastrophic" warming of +2.7°degrees.
The commitments of states are still not up to the level to meet the objectives of the Paris Agreement, namely to limit global warming below +2°C compared to the pre-industrial era.
400 young people aged 15 to 29, from nearly 200 countries and selected by the UN from nearly 9,000 applicants, are meeting until Thursday in Milan to develop their common vision of the climate emergency and priority actions to be carried out.
Their declaration will then be submitted to about fifty ministers gathered to prepare for the November COP26 in Glasgow.