News
Festival of Lights 2021: aficionados at the rendezvous for the opening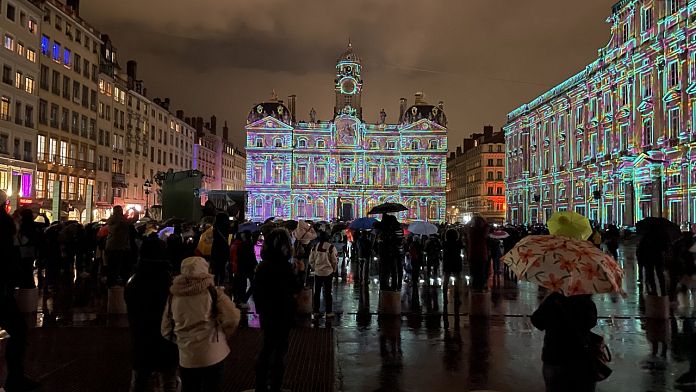 The emblematic candles of December 8 marked the opening to the public of the very popular Festival of Lights in Lyon. It is the largest event organized outdoors in France since the start of the Covid-19 pandemic. 31 sound and light shows are to be discovered.
Poetic, contemplative, playful, the light shows amaze young and old, young and old.
"It's a very, very nice party and there are a lot of people, generally, and it's super pretty in Lyon. We make the most of it every year" explains a young woman who, obviously, enjoys the Place des Jacobins with "Les Lumignons du cœur".
"We've already seen the show twice. It's pretty cool because you can see that they favored two buildings. So it really makes an immersive show. It's very, very nice to see" adds another who loves the Aztec tale brought to light instead of the soil, "The Rabbit in the Moon".
Before the pandemic, the event attracted up to 5 million visitors each year from France and abroad.
"__ Until Saturday, tens of thousands of visitors are expected, a priori a million, it is less than usual for this rather special Festival between the charm of lights and protective masks", says our reporter Andrea Büring.
Visitors also need a Sanitary Pass to enter indoor facilities and are only allowed to eat and drink in a restricted area. Barriers and security personnel lead the way. Essential measures in the midst of the explosion of contaminations in France.
"When we arrived, we were very happy to see the security measures, there are a lot of soldiers and police. As for the sanitary measures, it is really good that they remind us of the wearing of masks", estimates a young couple crossed on the peninsula of Lyon.
On Wednesday evening, the rain and the cold somewhat dispersed the ranks of the festival of lights aficionados, but the heart was there, the need for a change of air, to find a little lightness and carelessness too …
Source link