Soccer
FC Metz – ASSE: Two new decisions in Moselle on the match
The prefecture of Moselle has made two decisions on the match between FC Metz and the ASSE, this Saturday (17) at Stade Saint-Symphorien.
The prefecture of Moselle bans ASSE supporters at the stadium
It is this Saturday, from 17 hours that ASSE (20th) and FC Metz (19th) face off on the field of Messins. This, on behalf of the 12th day of Ligue 1. Only the supporters of the Garnats will be in their stadium, because the park visitors has been closed to fans of theAS Saint-Étienne. The Ligerian club is indeed sanctioned by the LFP, as a precautionary measure, relating to the incidents that occurred in Geoffroy-Guichard against Angers SCO (2-2), last week. Given this decision of the Disciplinary Commission of the Professional Football League, the green people did not make the trip to Metz.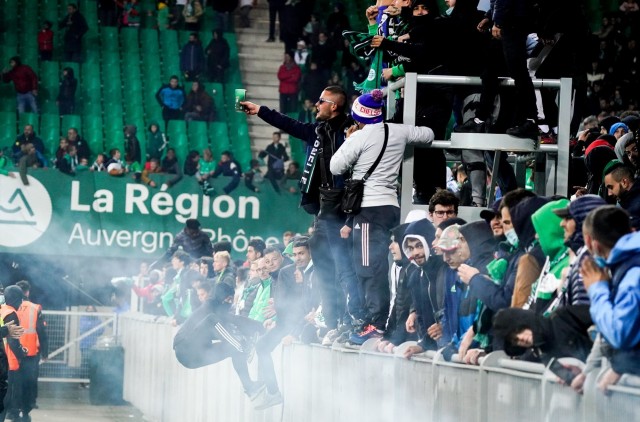 Despite this, the Prefecture of the Moselle has taken an order prohibiting "access to the Stade saint-Symphorien, as well as traffic and parking on public roads, to any person claiming the quality of supporter of the ASSE or behaving as such in a wide perimeter around the stadium between 10 a.m. and midnight, this Saturday". Therefore, even supporters of the Greens resident in Moselle are not allowed to take part in this match of the two poorly ranked teams.
Wearing a mask is mandatory in Saint-Symphorien
And that's not all! The same authority imposed the wearing of the mask to access the enclosure of FC Metz. "The Prefet has decided to make the wearing of the mask mandatory both within the Stadium, but also in a wide perimeter around the Stade Saint-Symphorien, this Saturday 30 October for the reception of the ASSE ", confirmed the Mosellan club, via its website.