Soccer
Fabio opens an exit door to the FCN
After their time at Fluminense and Manchester United, Fabio, defender of FC Nantes, and his brother Rafael nurture the hope of playing together again in the same club. The Canary would like to see him back in Brazil where he signed for Botafogo, this summer.
FC Nantes : Fabio wants to join Rafael at Botafogo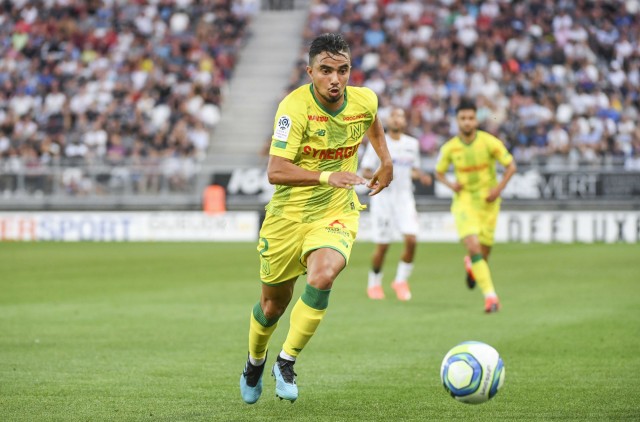 Fabio joined his twin brother in Ligue 1 in 2018, but he signed with FC Nantes. Rafael lui was at OL and left the Rhone club in September 2020 for Istanbul Başakşehir. He broke his contract after only one season in Turkey. Returned to his homeland, the lateral defender dropped off his suitcases in Botafogo, until December 31, 2023. And as at the beginning of their career, the two brothers want to play together. In any case, Fabio, whose contract FCN expires in June 2022, wants to join Rafael within the club based in Rio de Janeiro. "It's clear that it makes you want to play Botafogo, which is our dream as a child, it is our club of heart. The desire is great yes ", he said to ESPN.
However, the defender mentions a clause in his contract that does not allow him to sign with the club of his choice this winter, unless FC Nantes decides to transfer him. "I have a contract here, I have to think about my family and the rest. In the end, many people talk about it, but I can not sign a pre-contract (in January, editor's note). I have a clause in my lease that activates an automatic extension if I play 25 games in the season. Few people know", he explained.
The two brothers played together 9 years
For the record, Fabio and Rafael were trained in Fluminense (2005-2008) before joining Manchester United. The former stayed with the Red Devils from 2008 to June 2014 (6 years) and signed with Cardiff City after. The second spent 7 consecutive seasons (2008-2015) at Old Trafford before signing with Olympique Lyonnais.